Life is full of celebration! Like glitter exploding from a balloon, there are some occasions that incite a higher degree of revelry than others. These bountiful celebrations mark a sense of occasion that is shared with loved ones, family, and friends.
And these events come with much planning. From the music and decorations, to the food and drinks; it can be quite the task.
When guest list numbers extend far beyond the capacity of your private home, and the planning list becomes too much to bear, Wagga's event venues can help. In this article we'll outline some helpful criteria to consider, along with our pick of the best event venues available for hire in the Wagga region.
What makes a great event venue?
The best event venues carefully match your personal wishes with their own capabilities. From roving canapes and waitstaff through to appropriate decorations, they ensure your event is a breeze. Here are a few things to keep in mind while evaluating potential venues for your next event:
Location. Your location of choice says more about your event than you realise. The nature and style of your venue has the potential to set the tone for the event altogether. Consider your event type, degree of formality, and your desired setting. Reflect on the scale of your event and whether a large room or intimate space is best. Consider the time of day and whether hosting in an indoor or outdoor space will suit. Finally, look at the practical requirements like accessibility and parking. It's all about making your guests' experience as memorable – and easy – as possible.
Flowing food & beverages. The best venues offer excellent catering to suit any event. Their flowing food and beverage selections will have everything you need – from canapes to the main event. Dedicated functions or event menus will come in handy, though be sure to tailor to suit your needs.
All-inclusive amenities. When it comes to amenities, a great divide can exist between venues. Some will offer a room and rate only, leaving the rest to you! Others will offer an all-inclusive package of amenities, helping to streamline and simplify the hire experience. Enquire about dedicated spaces, restroom facilities, areas for sitting, and dancing. Also ask about included furniture, along with its set up. Ensure any required connectivity, sound, and audio-visual services are available to use.
Stellar service. Great event venues offer more than great spaces. They are run by experienced teams, from the front desk all the way through to back of house. Events both large and small require are best delivered by staff that operate functions day in, day out. Some will even have dedicated events teams that help organise and manage proceedings on the day. The best event venues have built a reputation of service excellence, ensuring your experience is seamless and stress-free.
Flexible contracts. Regardless of your event size, you will want a venue that caters to your needs whilst remaining within budget. Be sure to review all contract terms, conditions, and exclusions. Be mindful of payment terms, along with date change or cancellation clauses. Generally, scalable packages with flexible inclusions, pricing and payment terms will all help to add value.
The best event venues in Wagga
Region Riverina has combed through online reviews and recommendations to compile a list of the most recommended businesses according to you.
To be listed in our Best of Wagga series, each business needs to have consistently received positive feedback on Region Riverina and Facebook as well as maintaining a minimum average of 4/5 stars on Google.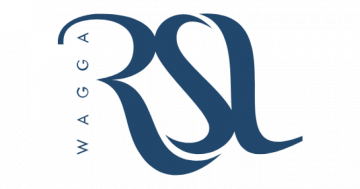 Since first opening their doors in 1947, the Wagga RSL has grown to become a beloved recreational destination for locals and visitors alike. Now, with a multitude of stunning in and outdoor arenas they have built a stellar reputation within the events space.
Boasting six versatile function spaces, the Wagga RSL has been home to countless occasions of all sizes. From corporate breakfasts for fifty through to wedding celebrations for three hundred, the Wagga RSL have the style, expertise, and convenience that matters.
Their unforgettable event settings have been carefully curated to suit the needs of patrons. With state-of-the-art facilities and multiple configurations, all the essentials are at hand ensuring a seamless experience for both hosts and their guests.
For those who desire a helping hand, the Wagga RSL has a dedicated events manager to plan, organise, and execute on the day. Orchestrating the finer details, they strive to ensure each event is memorable and stress-free.
The Wagga RSL's on-site caterers offer extensive dining and beverage options which can be tailored to suit individual tastes. Be it roaming canapes or a three-course degustation, their culinary mastery is sure to impress every palette.
Importantly, the Wagga RSL is conveniently located close to key transport links with readily available on-site parking. For guests wishing to extend their experience, the club's beautifully appointed Motel and Apartments offer quality 4.5-star accommodation adjacent to the venue.
With all the bells and whistles that make a function shine the Wagga RSL is the perfect venue for life's major milestones. For all encompassing venue in which to celebrate your next soiree, look no further than the Wagga RSL.
Roland Rohrle had this to say on Google, "Great meals, warm clean environment and friendly helpful staff."
Phone: 02 6403 9848
[email protected]
waggarsl.com.au
Corner of Kincaid & Dobbs Streets, Wagga Wagga NSW 2650
---
With doors open from 1857, Romano's Hotel know a thing or two about hospitality. Their characterful yet contemporary venue has been hosting all manner of celebrations, catering to occasions from 12 up to 150 guests.
With an impressive selection of event spaces, Romano's offers larger rooms for seated dinners and cocktail parties, alfresco areas for outdoor events, and smaller spaces for intimate affairs. Whether you are hosting a corporate event, birthday, anniversary, or wedding, Romano's Hotel is worth a visit.
Katrina Barclay shared her experience on Google, "What a great night…birthday get together 22 of us….food was excellent…atmosphere fantastic and staff were the best…definitely will be back."
---
With a reputation built on a string of satisfied clients, Uneke Warehouse offers a space of possibilities for your next event. Their stunning venue is beautifully styled, offering a variety of individual spaces from a boardroom, courtyard, chapel, bar, and warehouse, which can be hired individually or all together.
With a dedicated and experienced events co-ordinator, this team are all about creating a seamless and stress-free event. From product launches and birthdays through to engagement parties and weddings, Uneke Warehouse is a great venue for your next soiree.
As Ian Cowling said on Google, "Was here for a work function. Great space for dinner and then drinks in the courtyard."
---
Known for its outstanding accommodation, the International Hotel also offers a comprehensive events and functions service. Their dedicated events team caters to corporate functions, special events, and weddings.
Offering four beautiful spaces and a range of menus and flexible inclusions, their experienced team ensures a truly memorable occasion is shared by guests. With convenient overnight accommodation, a host of corporate facilities, and on-site parking, the International Hotel is a great event venue option.
As Alex Cox shared on Google, "Went for a private event and was a great venue with fruit and scones provided."
---
The warm and welcoming Union Club Hotel is a local landmark, with its wrap around veranda and heritage charm. Their beautiful venue is the perfect event space, catering up to 140 seated guests or a cocktail party for up to 250.
Their private bar and function area offers a range of menu options, expertly designed as alternative or shared served. Their wine list is equally appealing, and sure to be a hit with guests. For a lively atmosphere for your next event look to the Union Club Hotel.
Stacie Carroll shared this review on Google, "The Union Hotel was an amazing venue for our daughter and son-in-law's wedding…. The night flowed easily with fantastic help and support from the staff. All our guests had a wonderful time and couldn't praise the venue enough."
---
Your experience with event venues in Wagga
Thanks to our commenters who have provided insightful feedback. If you believe we have got it wrong, please let us know.
Have you had experience with any of the event venues listed above? If so, share your feedback in the comments below.
Frequently Asked Questions
Can I provide the venue with my own decor for my function?
Absolutely, but within reason. Venue managers should have no trouble with you bringing your own table decorations, such as flowers or candles, and some smaller things like balloons. However, if you want to bring some big decorations or reorganise the space, communicate with your venue manager and see what he or she can do for you.
What info do venue managers need ahead of the function?
The most important information is how many people will be attending your event. After that, it depends on whether your venue is providing food and drinks as well - and if so, you will need to talk to them about any dietary requirements that need to be accommodated.
Can I organise entertainment for my function?
Usually, yes. This will take some coordination between the venue and your entertainment - live bands, for example, will require space and easy access to power. As long as you give all parties enough notice, this should be fine.
What extra service can venues provide for my function?
Besides just the space for your event, venues can provide catering and decoration. Most venues will have event packages from which you can choose, to help make the logistics of putting on your function that much easier.
Can I make special menu requests of the venue's caterers?
Absolutely! Any caterer will want to know - with plenty of notice - about dietary requirements and allergies. If you want them to make specific dishes, or perhaps you're thinking of providing your own dessert, just make sure you give them plenty of notice to see whether they are capable of making those kinds of changes.