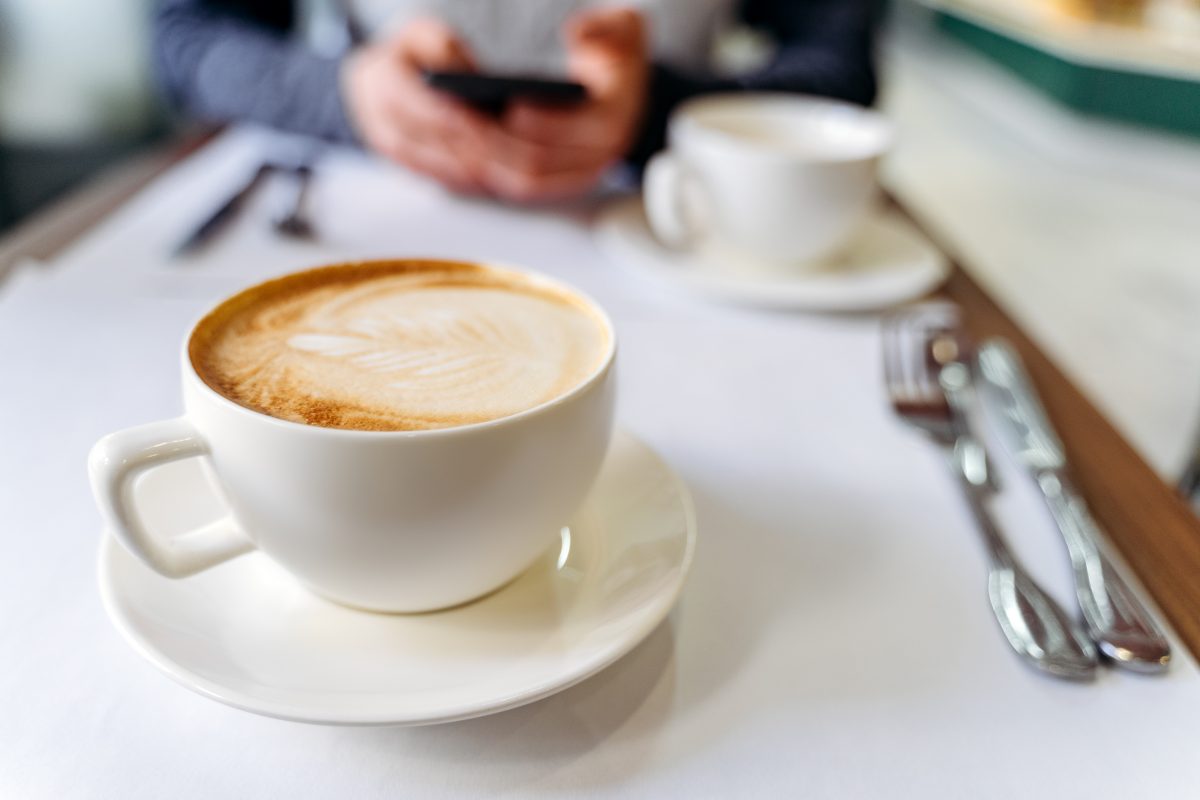 As Australians, our obsession with coffee is well regarded around the globe. One of the leading destinations for specialty coffee, our cafe culture is well and truly thriving. Our penchant for espresso-based concoctions is an integral part of our heritage tapestry, and a modern-day ritual for many. And where better to find the refined perfection of a warm cappuccino than the local cafe?
Originating from the historical coffeehouse, today's cafes are polished establishments offering limited food menus anchored in the service of coffee. Typically focused on catering for breakfast through to lunch, cafes offer a casual and relaxed approach to dining.
Drawing on flavours from the far corners of the world, Wagga's cafes present a mixture of highly evolved dishes. From pancakes as you like it to breakfast tacos and Turkish eggs, there really is something for everyone. Add to this an assortment of pastries, cold-pressed juices and more, and the region's cafes will tantalise your taste buds.
Whether you prefer a double macchiato, smooth flat white or dirty chai latte, you have come to the right place. We have curated a selection of the finest cafe establishments in the Riverina region. Read on below to find out more.
What makes a great cafe?
Great cafes nourish the body and mind. Their curated menu options offer the chance to indulge in conversation or simply watch the world go by. While a great cafe is many things, we believe the following are all important features:
Curated menu. Great cafes are masters of simple yet delicious fare. With a perfectly poured coffee at the heart, their curated selection is the perfect way to start a day. Harnessing food trends, they present modern-day classics with a new-age twist, with something fulfilling for everyone. From hearty eggs to a green bowl or something sweet, the hardest thing will be deciding what to order!
Atmosphere. Cafes are such a fantastic way to enjoy an early meal – and for good reason. Not only do they satisfy the palate, they also lift the mood. Housed within points of interest with tastefully designed interiors, the best cafes beckon you to stay. Be it interesting scenery, a welcoming vibe or some smooth tunes, they are the perfect spot to enjoy a meal or snack.
Brilliant barista. Now, while it may seem trivial, the quality of a cafe's coffee cannot be understated. The best cafes are home to brilliant baristas – coffee bean craftsmen, if you will. Always on point, they never skip a beat. Whether it's a cold-drip specialty coffee or a regular almond cappuccino, they know exactly how you like it.
Convenient. Great cafes are super convenient. Not only are they easy to get to, they are open when you need them most. Importantly, a good cafe should be able to accommodate its patrons. Even the busiest should be able to move diners along swiftly, ensuring room is made for those in line. Consider factors such as opening hours, accessibility, parking, and access to transport.
Open to all. One of the greatest things about popping into a cafe is knowing that you will be comfortable. Families with young children, the elderly and those with a furry friend are all often welcome. The best cafes take this a step further by providing fun activities for kids and some treats for pets.
The best cafes in Wagga
Region Riverina has combed through online reviews and recommendations to compile a list of the most recommended businesses according to you.
To be listed in our Best of Wagga series, each business needs to have consistently received positive feedback on Region Riverina and Facebook as well as maintained a minimum average of 4/5 stars on Google.
Your experience with cafes in Wagga
Thanks to our commenters who have provided insightful feedback. If you believe we have got it wrong, please let us know.
Have you had experience with any of the cafes listed above? If so, share your feedback in the comments below.
Frequently Asked Questions
What exactly is a cafe?
A cafe is a casual daytime dining establishment that centres on coffee, delivering dishes for breakfast through to lunch.
What does a typical cafe menu include?
While there is no one-size-fits-all approach to menus, most cafes feature a curated selection of limited dishes that represent their take on breakfast, brunch and lunchtime fare. Add to this a warm and cold beverage selection to round out the meal.
Do I need to make a reservation at a cafe?
While many cafes operate on a walk-in basis, some do accept and even recommend reservations, particularly in busy periods such as weekends. If in doubt, check the venue's website for self-service bookings or call directly to find out more.
Are cafes child friendly?
Most cafes are indeed child friendly, with many even offering dedicated children's menus.
Can I bring my pet to a cafe?
Some cafes with outdoor seating may welcome four-legged friends along for the experience, though general owner etiquette should always apply. For peace of mind, call ahead to find out how your local cafe could accommodate your pet.