Police are calling for information from the public after a large quantity of hand sanitiser was destroyed in a major blaze near Moama over the weekend.
NSW Rural Fire Service (RFS) and Fire and Rescue NSW (FRNSW) were called to a fire at an industrial estate on Hillside Road just before midday on Sunday.
Upon arrival, emergency services found a large amount of hand sanitiser in various types of packing, grass, scrub and a semi-trailer all alight.
FRNSW firefighters from Deniliquin, Culclairn and Corowa were at the scene, working to contain the blaze. Murray River Police District, Murray River Council, and Ambulance Victoria were also at the scene.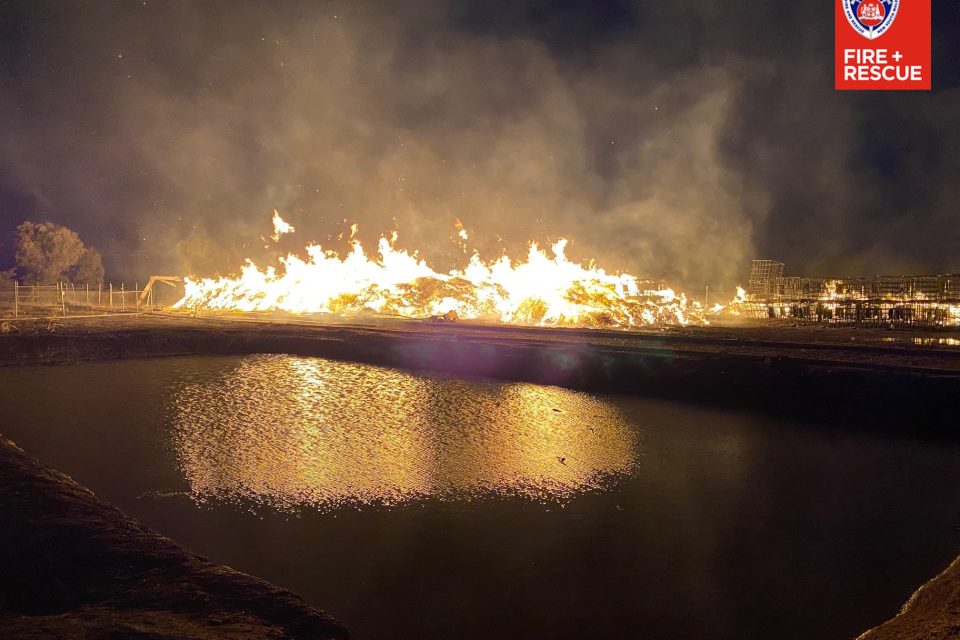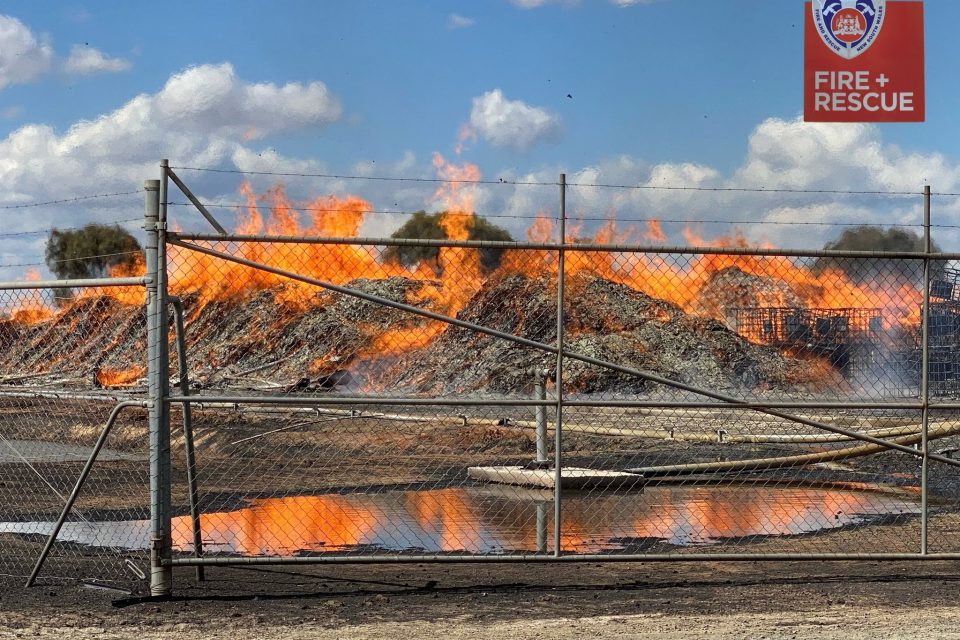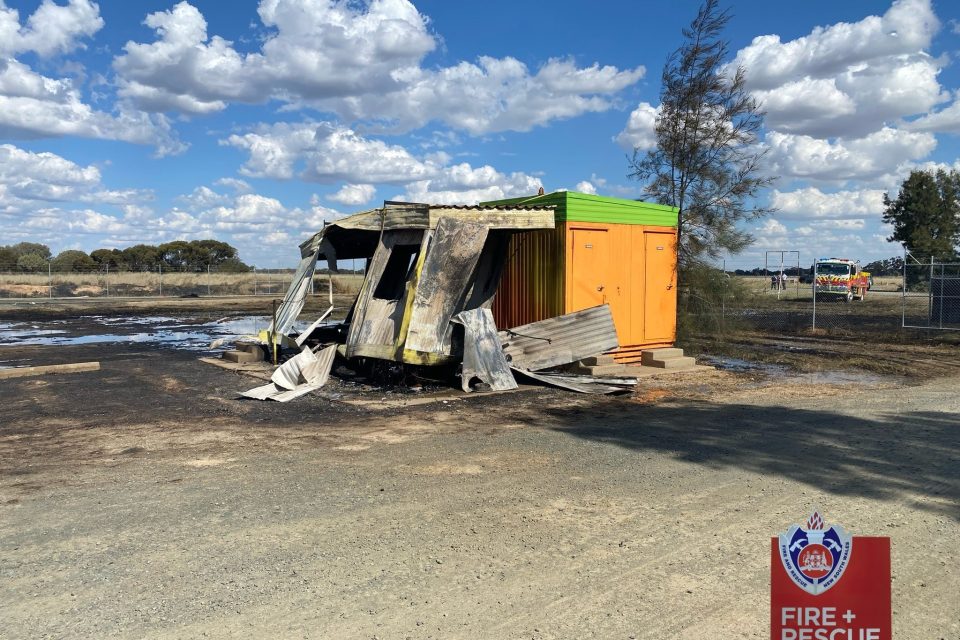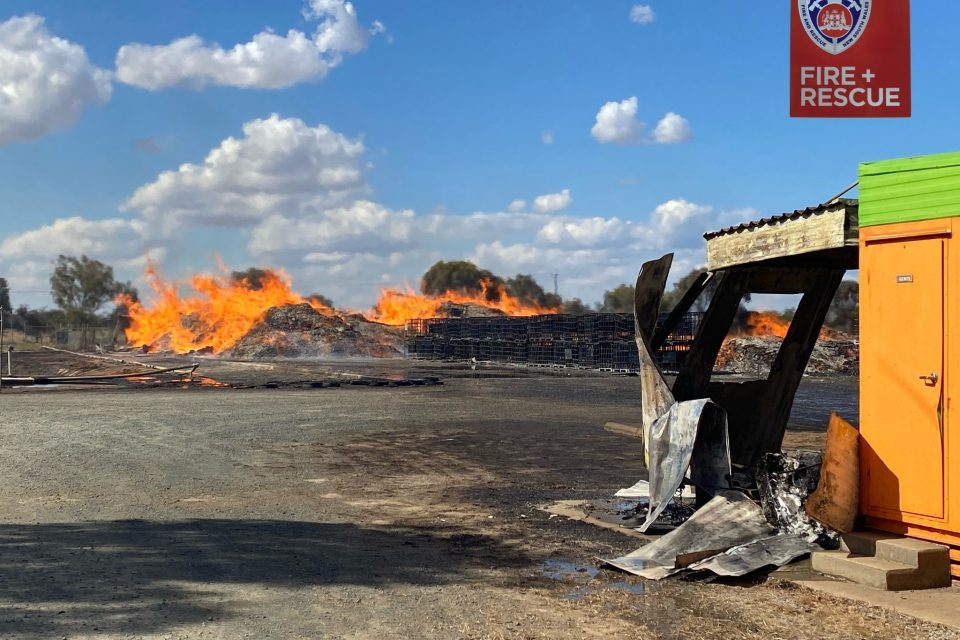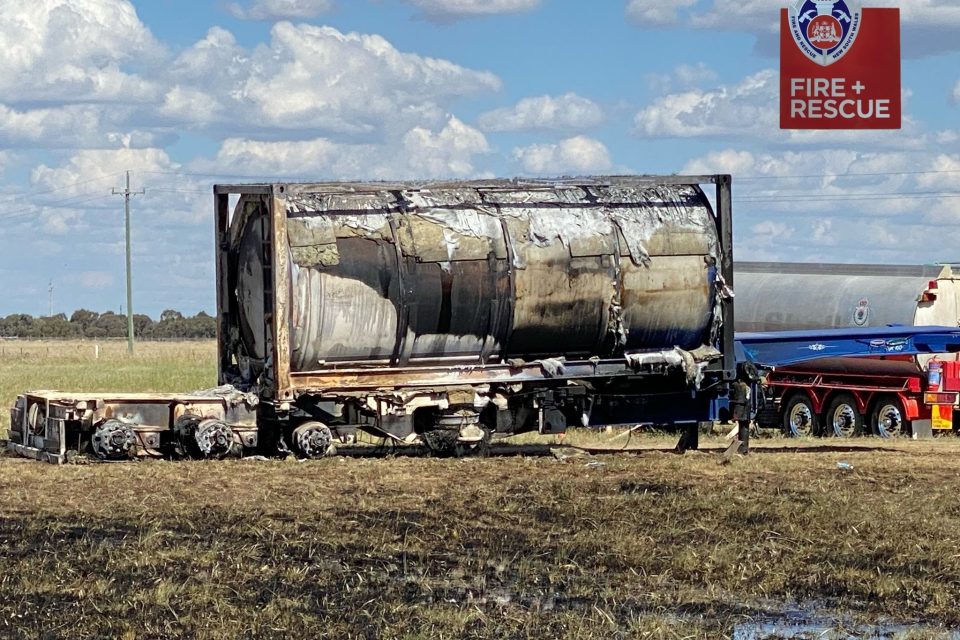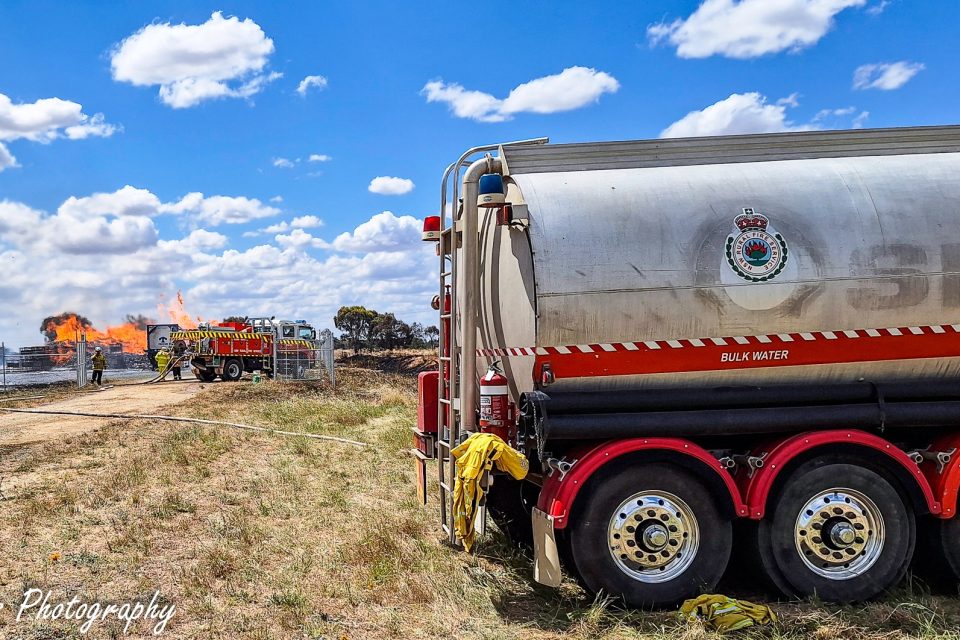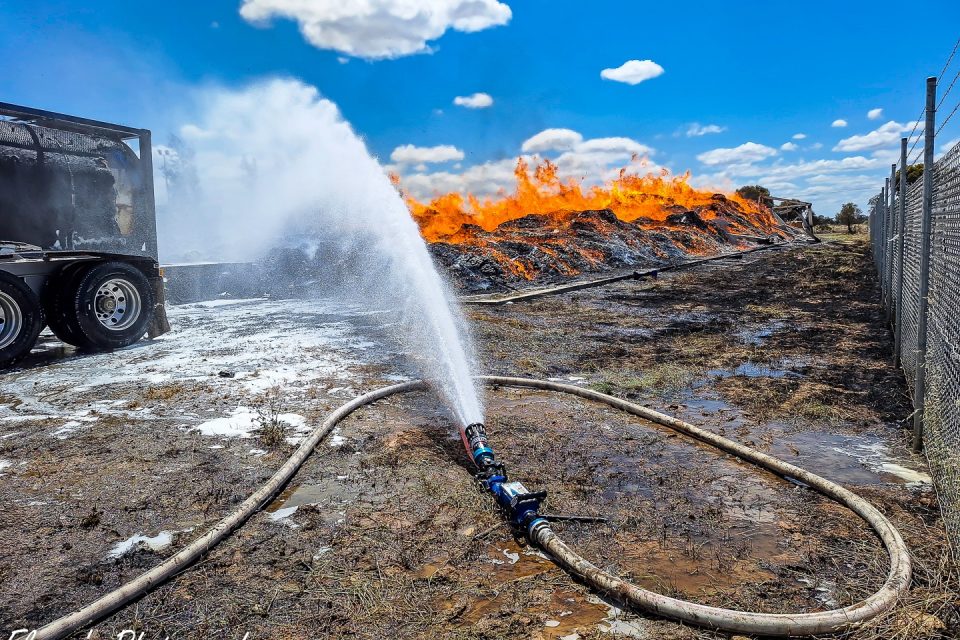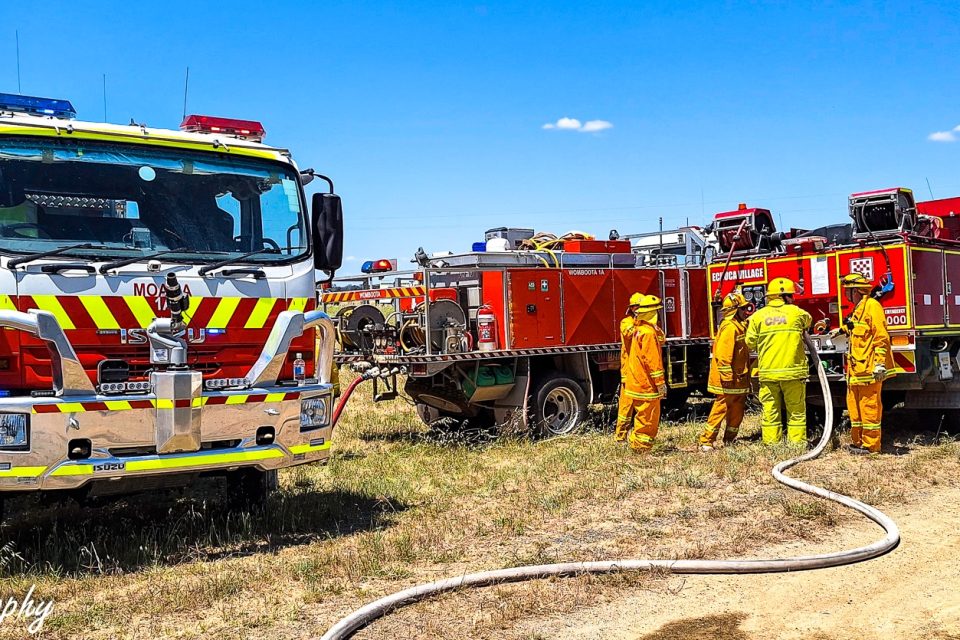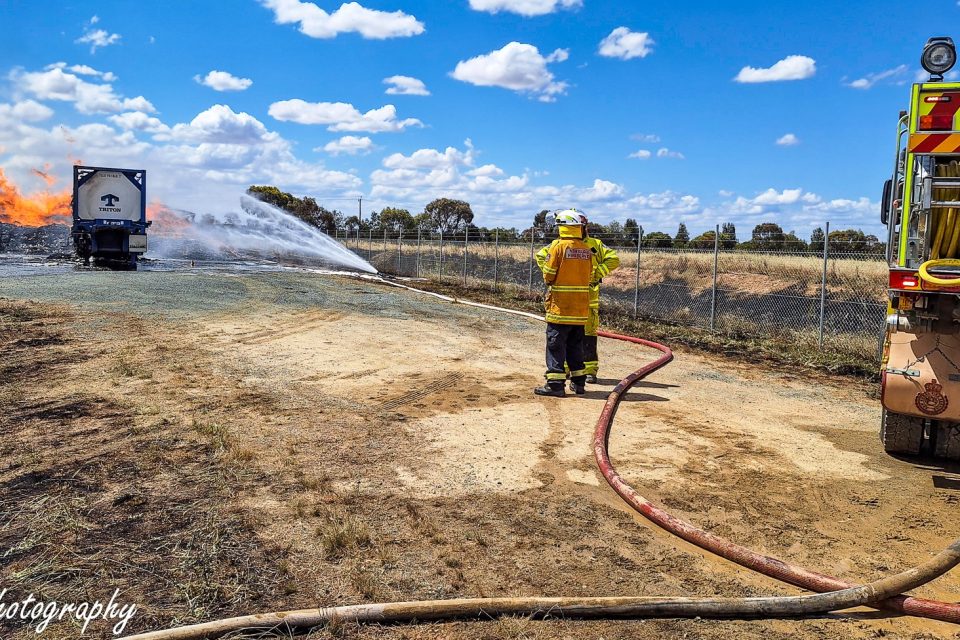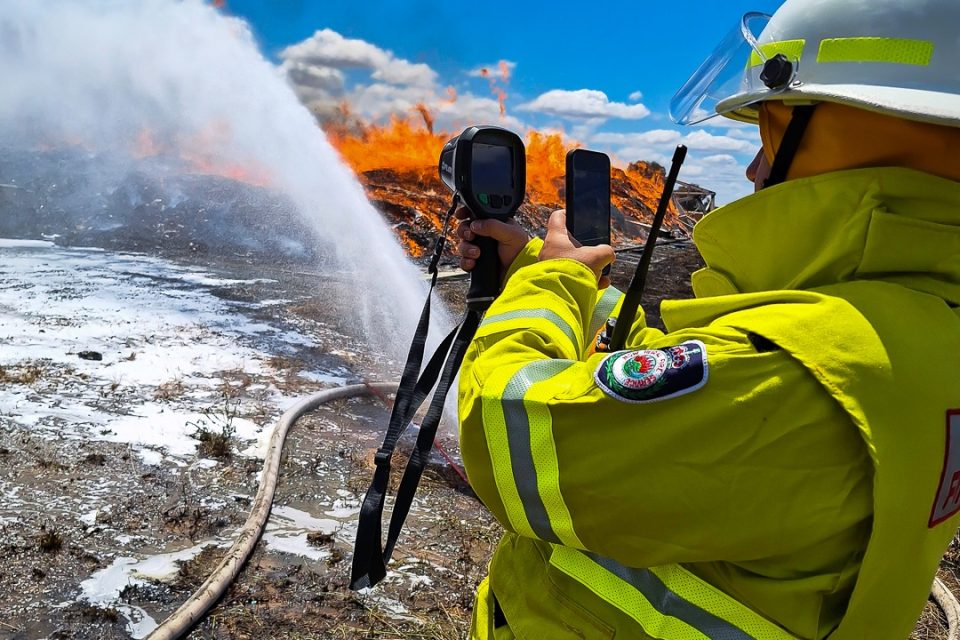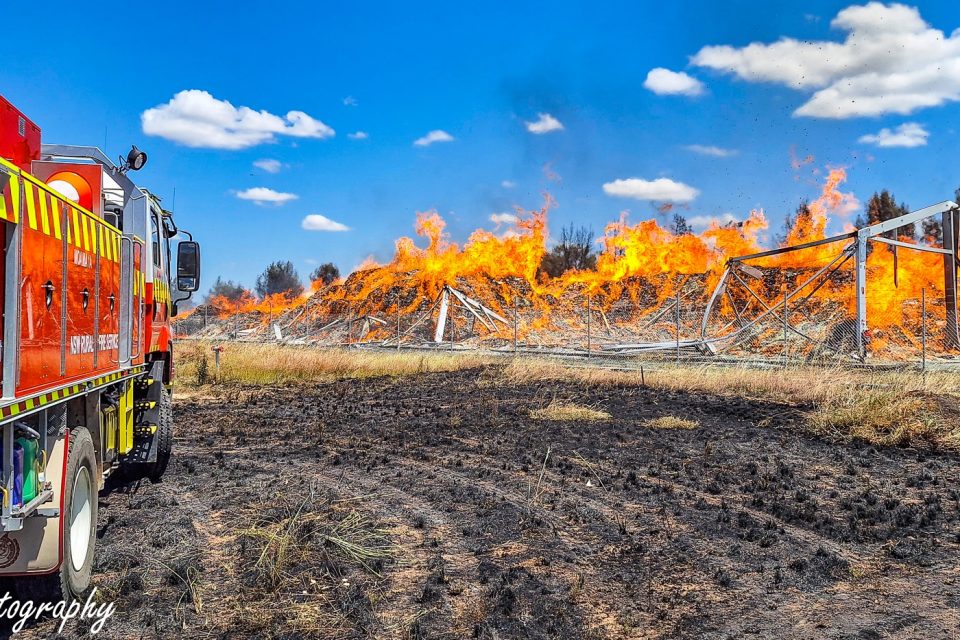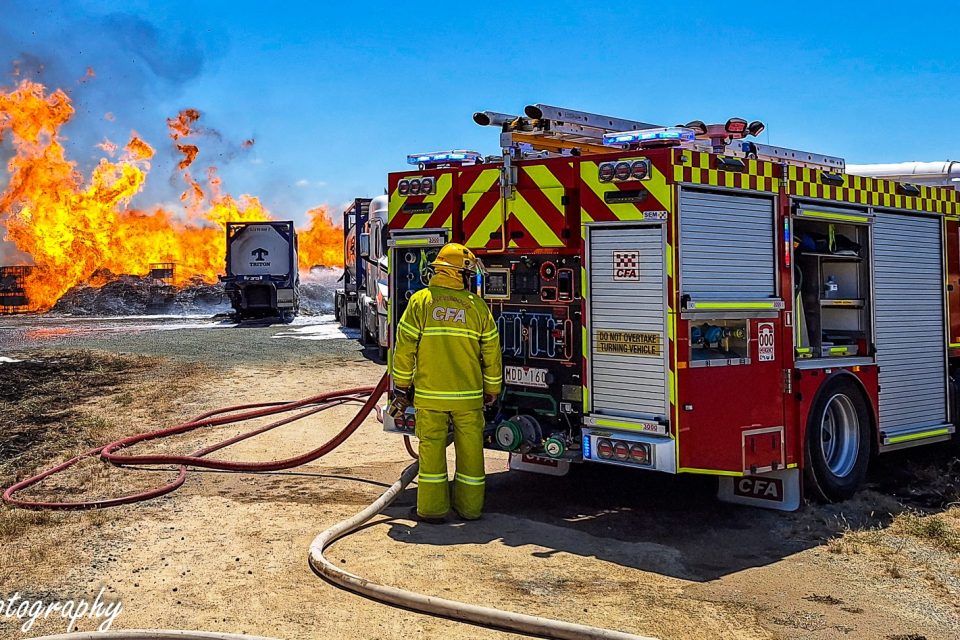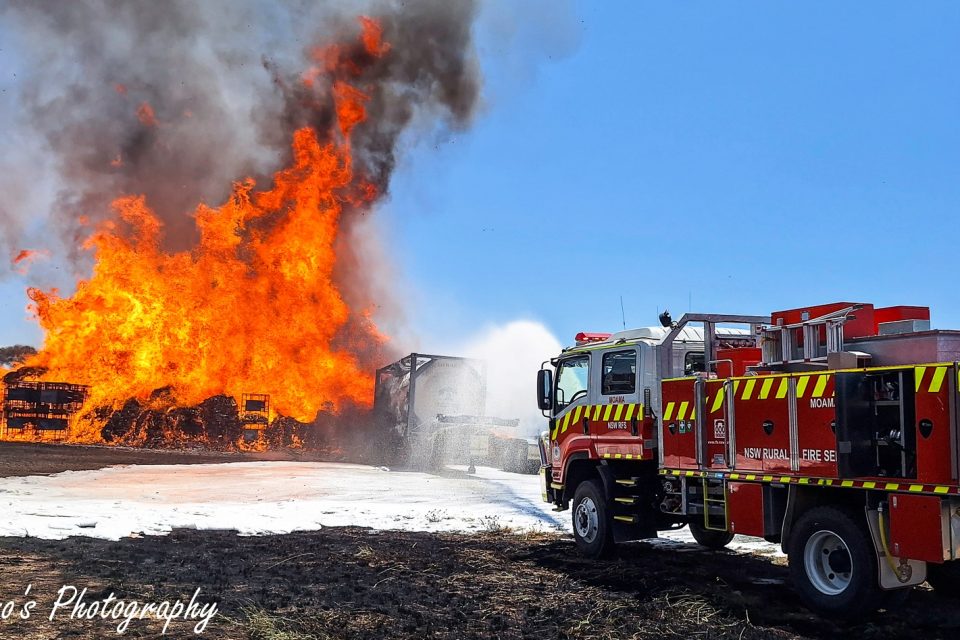 FRNSW said the firefighters had to protect a bulk stock of the product on the western side of the main fire, which had rapidly increased in size and intensity.
They covered exposed containers with foam to protect them against the radiant heat being emitted.
RFS firefighters actively fought many grass and scrub fires ignited by embers and radiant heat in and around the property and were also supported by Echuca Country Fire Authority.
Despite the efforts of the emergency crew to contain the blaze in challenging conditions, a small ablutions building was destroyed while a trailer and container was seriously damaged.
The highly flammable fuel load of ethanol was monitored overnight and will be monitored 24/7 by firefighters as a part of the firefighting and hazmat operation.
There were no reports of injuries and officers from Murray River Police District have commenced inquiries into the cause of the fire.
As those inquiries continue, police urge anyone with information to contact Crime Stoppers on 1800 333 000.