For those dreaming of spending a European autumn weighed down by steins of Germany's finest beer, don't book your plane tickets just yet.
Wagga's Thirsty Crow Brewing Co is rebooting its much-loved Ocrowberfest – but this year, it comes with exciting twists.
Wagga's answer to Oktoberfest will be held at the Wagga Show for the first time. One lucky ticket holder will win an all expenses paid trip to this year's original Oktoberfest, the 16-day German festival that attracts millions of visitors from all over the planet.
"Ocrowberfest has been running on a small scale at the Thirsty Crow for eight years, although we replaced it with our much smaller Bavarian Street Party in 2021 to navigate COVID," Ocrowberfest event coordinator Tayla Martin said.
"We really wanted our event to be more heavily based on the actual Oktoberfest – it's much more than a hall full of beer and people."
The main event of the original Oktoberfest was a horse race, but the anniversary celebrations held every year thereafter became more elaborate. An agricultural show was added during the second year and eventually, festival-goers could partake in tree climbing competitions, eating competitions and goose chases.
Mechanical rides were introduced in the late 1800s and in 1908, Germany's first ever rollercoaster appeared at the festival.
As the fairground crowds grew over the years, makeshift beer and food stands became yearly fixtures until they were eventually replaced by beer halls in 1896. The beer halls, like the beer tents of today's Oktoberfest, were sponsored by the local breweries.
That's precisely the vision the Thirsty Crow team had in mind for their own festival's return. For the first time ever, Ocrowberfest will be held off-site at Kyeamba Smith Hall.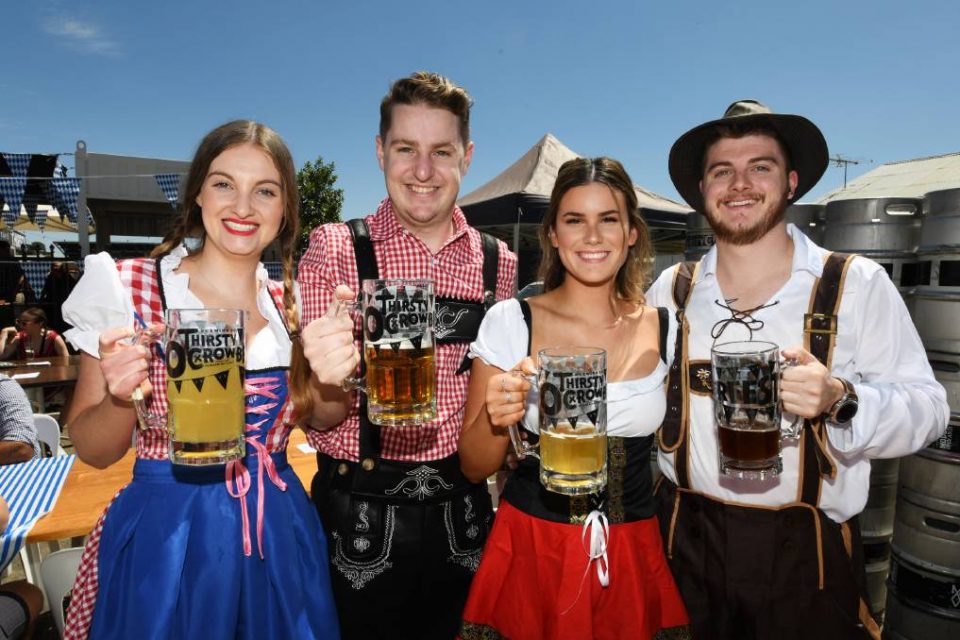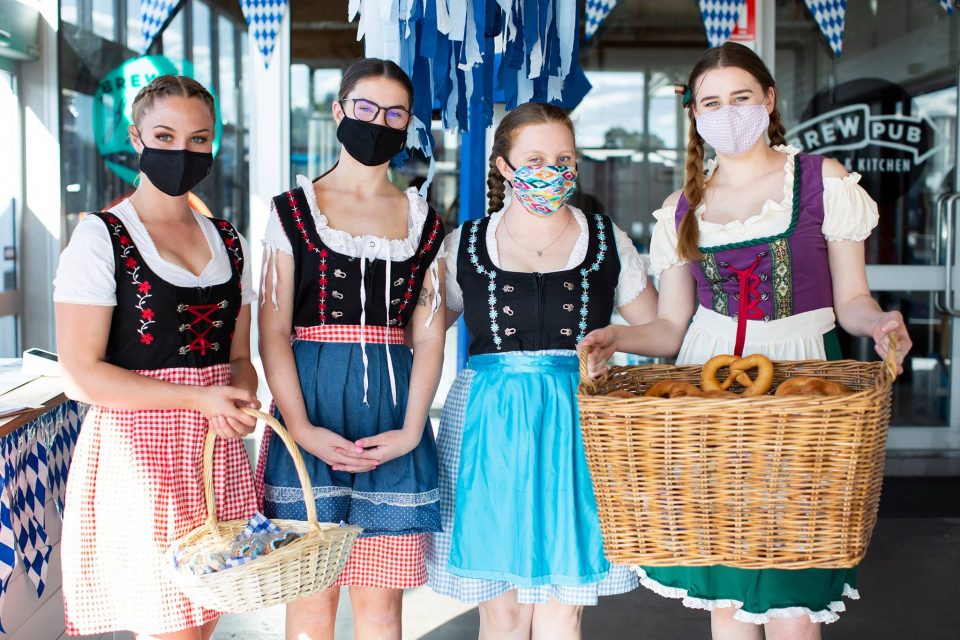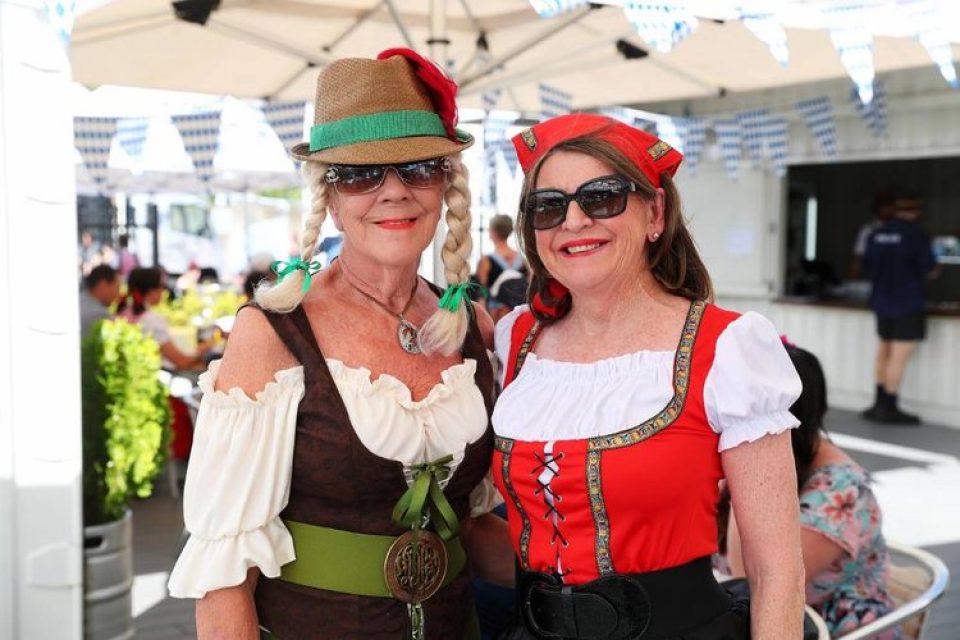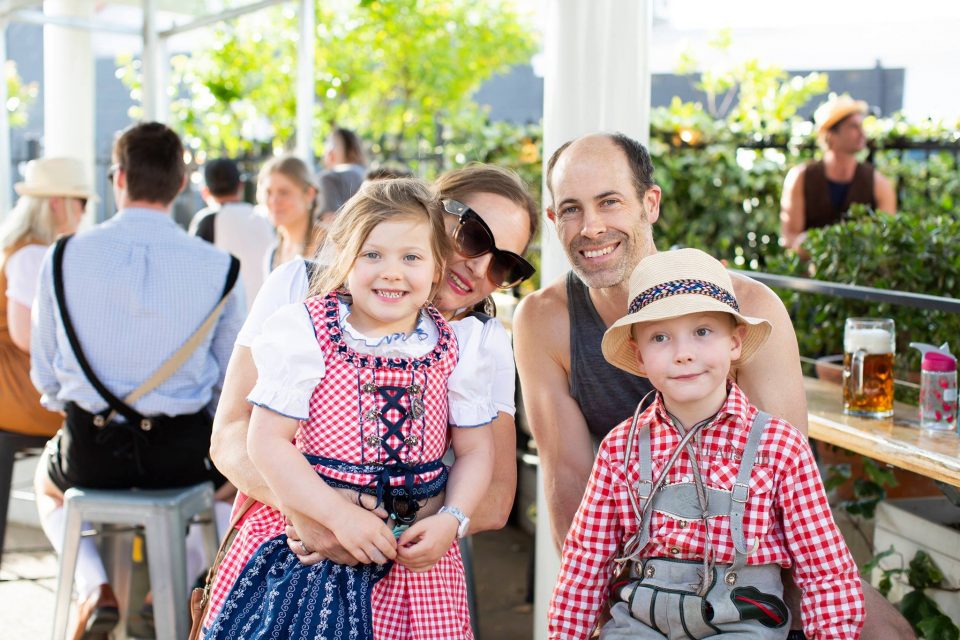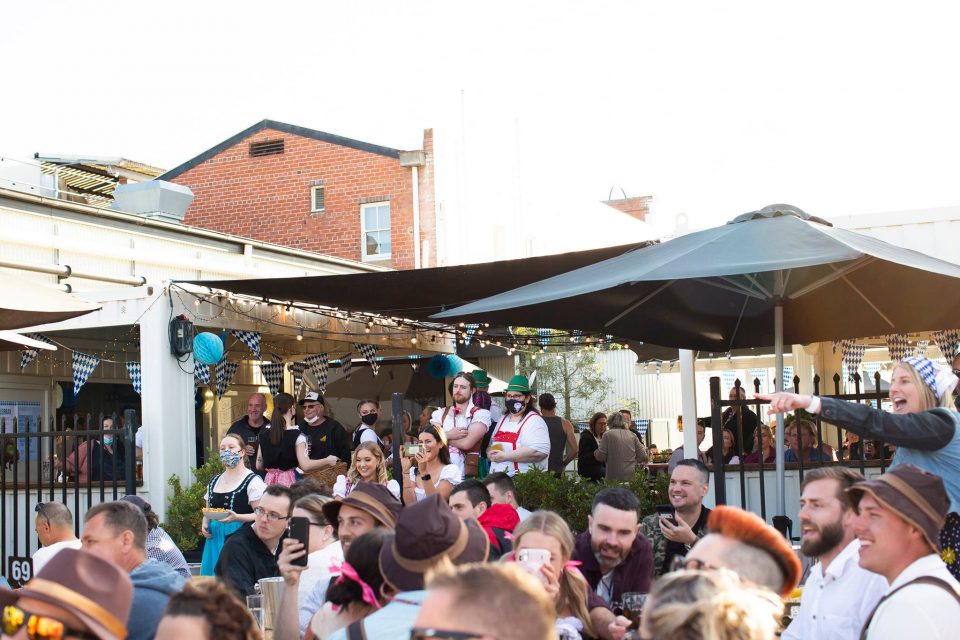 "Moving off site to Kyeamba Smith is fantastic for us," Tayla said. "It's the perfect place to adapt into a German beer hall."
The annual event, normally held at the Thirsty Crow, will be a new fixture at the Wagga Show on Saturday 10 September.
Tayla said the collaboration is a great way to bring something new to the city, noting that "joining forces with the Wagga Show provides that festival component with rides and excitement."
"We are excited to work alongside the Show and local businesses to increase visitation to our region," she said.
This year's festival will include live entertainment from local bands, plenty of German inspired activities, a range of food from local producers and independent craft beer and cider, including Tumut River Brewing Co, Crafty Cider and Bridge Road Brewery.
"We hope the event attracts new audiences both locally and tourists to the region, which will grow and enhance annual local events," Tayla said.
The German inspired festival will see a capacity increase to more than 1000 people, with all Ocrowberfest tickets including Saturday entry to the Show.
"We expect it to be a great day out for all ages, to experience the fun and excitement both events have to offer," Tayla said.
To celebrate the launch of Ocrowberfest, Thirsty Crow Brewing Co is running an early bird promotion where ticket holders will go in the draw to win an all expenses paid trip to Germany for Munich's Oktoberfest in late September this year.
The prize includes return flights to Munich, accommodation during the trip plus spending money.
"Representatives from Thirsty Crow will also be heading to Germany, so they will come back to Wagga with some fresh ideas about beer production that will benefit their craft," Tayla said.
The trip will also include a visit to Wagga's German sister city in Nördlingen, experiencing German culture first hand.
Tayla encouraged residents to get their tickets early, to "have a chance to travel back overseas – or perhaps for the first time."
Ocrowberfest will be held from 12 pm – 9:30 pm on Saturday 10 September, at the Wagga Showground. Adult early bird tickets start at $50 which includes entry to Ocrowberfest and The Wagga Show on the Saturday, a branded Ocrowberfest cup, plus the chance to win an all expenses paid trip to Germany.
Early bird tickets are currently on sale until Saturday 9 July at 9 pm, with the prize drawn on Sunday 10 July at the Ocrowberfest launch party at Thirsty Crow Brewing Co.
Click here for tickets and further information.