Matt Wynn makes great cakes, but it's his Friday doughnuts that have made him famous around Wagga.
"I've been really surprised. I never thought people would want to travel out to Boorooma for a box of doughnuts," says the quietly spoken baker.
"I guess other than the supermarket, there's not really many options for doughnuts, not in that type of gourmet style anyway."
The doughnuts are decadent, and for his many satisfied customers, well worth the drive out to Wagga's new northern suburbs.
The menu includes offerings like lemon meringue, creme brûlée, bee sting and iced vovo and all drip with lashings of cream, caramel, icing and meringue.
"It's quite simple," he says, explaining what makes a good gourmet doughnut.
"You just go with what people love – they all love the bee sting and the caramilk – people are always bugging us for the caramilk."
Matt's wife and business partner Kirili is rocking baby Cassandra to sleep and adds that freshness is the key.
"Matthew's up at 3 am and then you know, we're cooking from about 5 am onwards so by the time we're done and everything's boxed up it's all really nice and fresh on the day and I think that really helps," she says.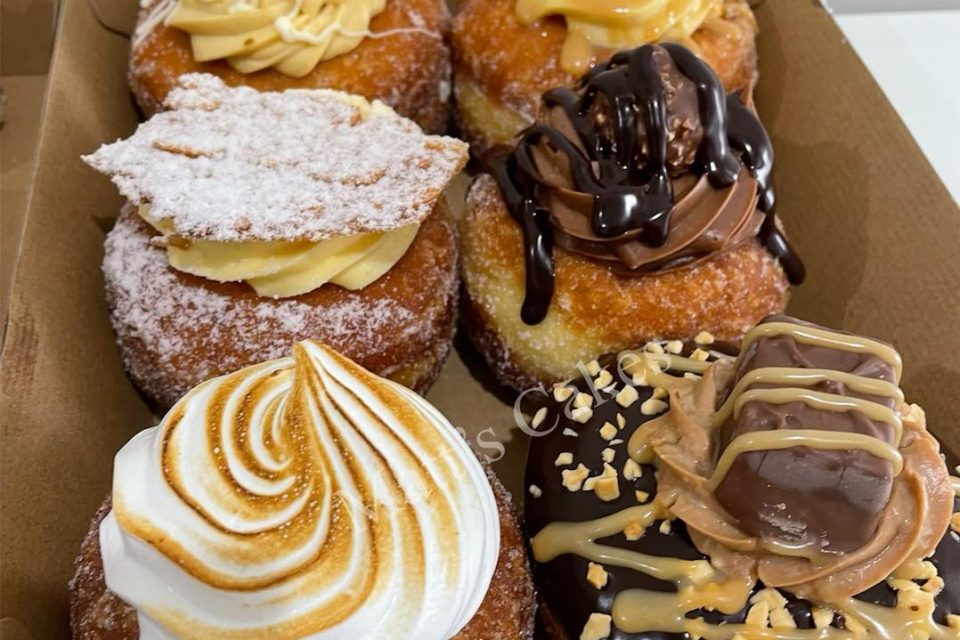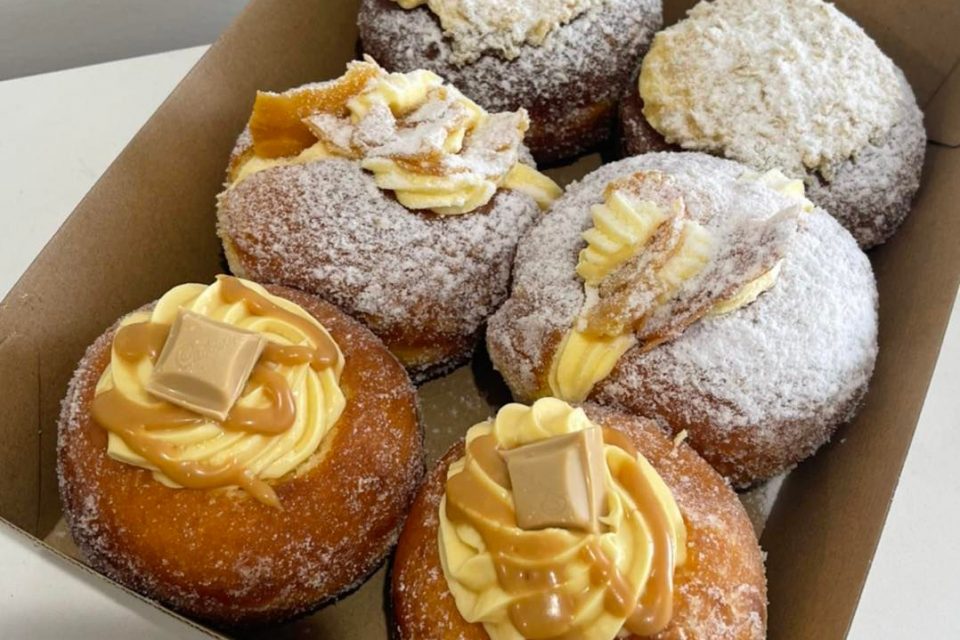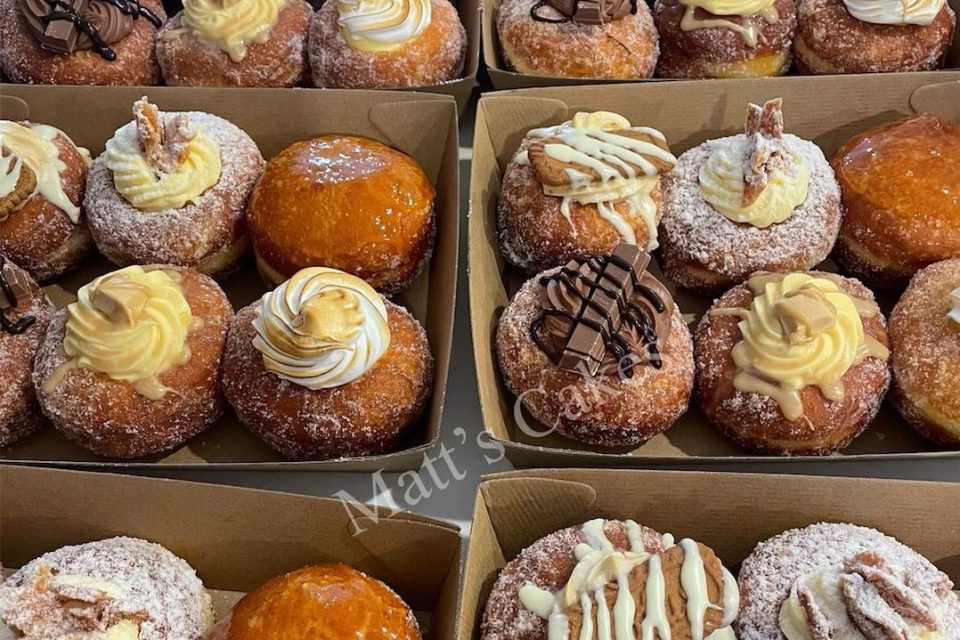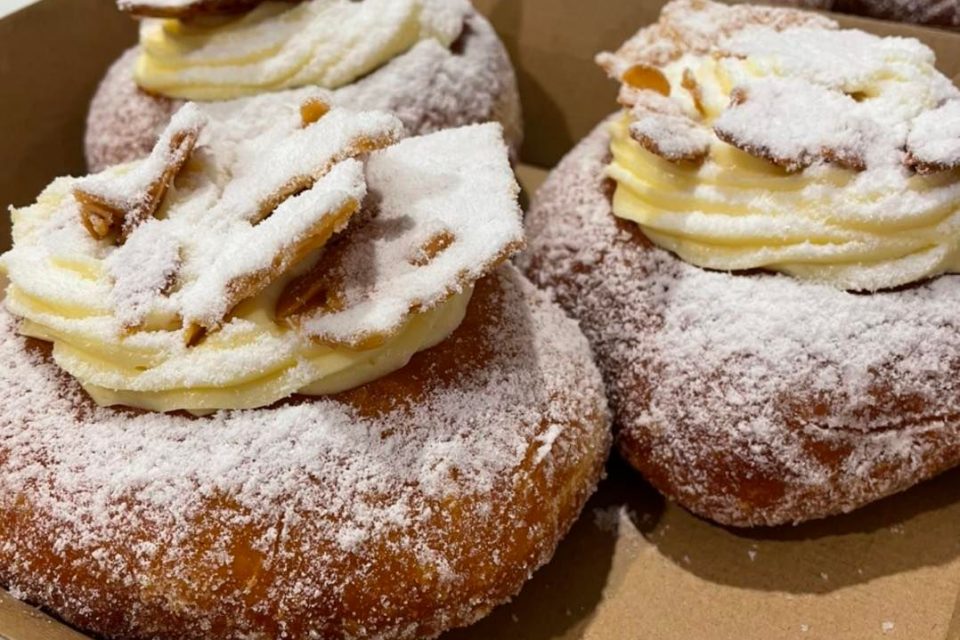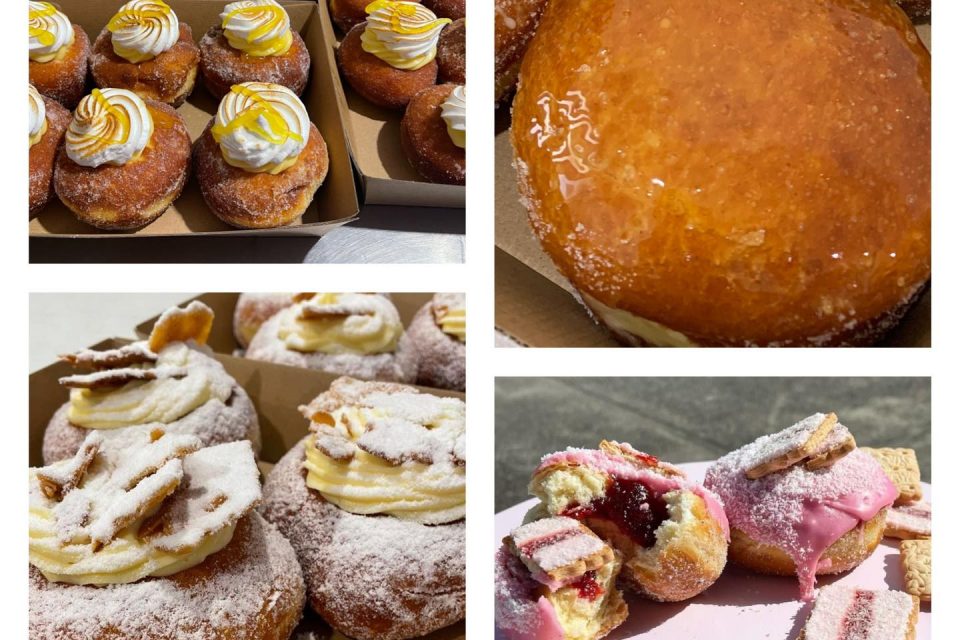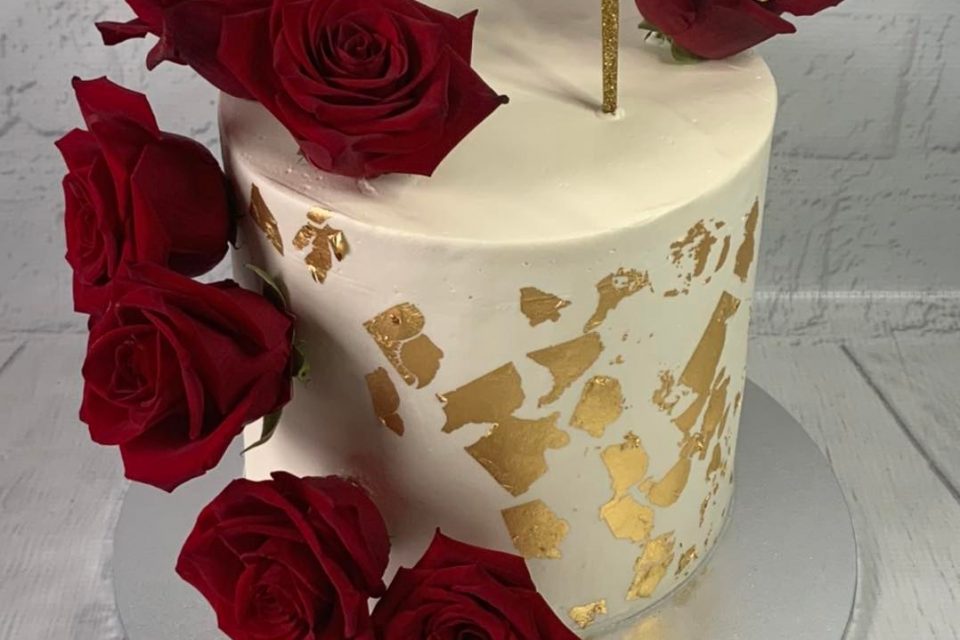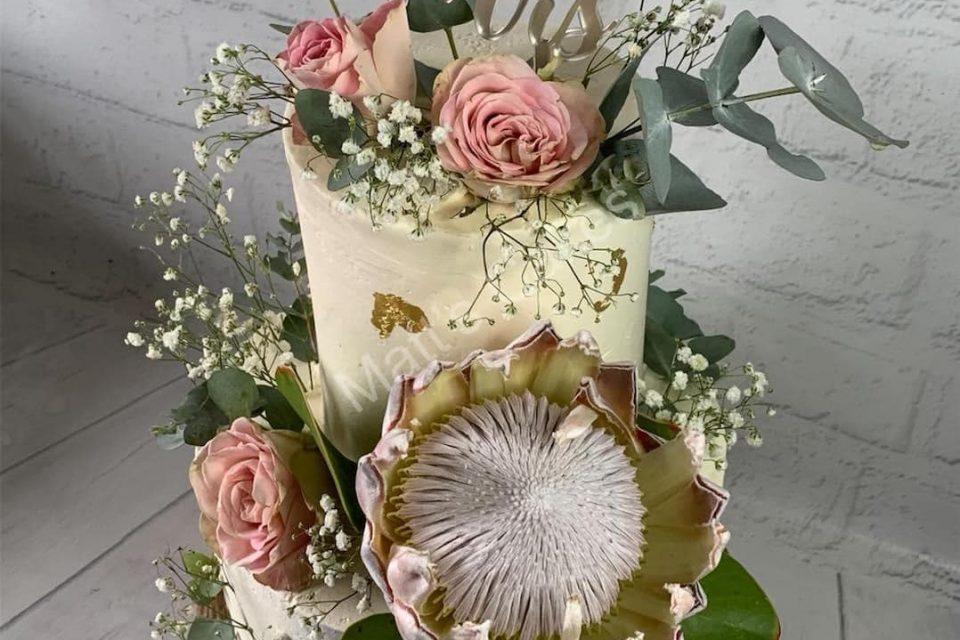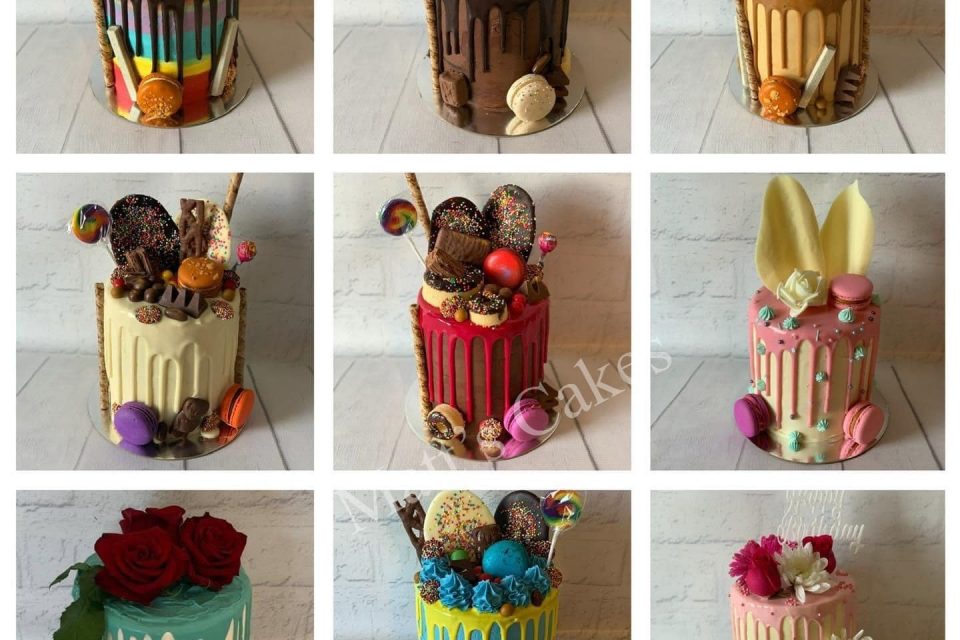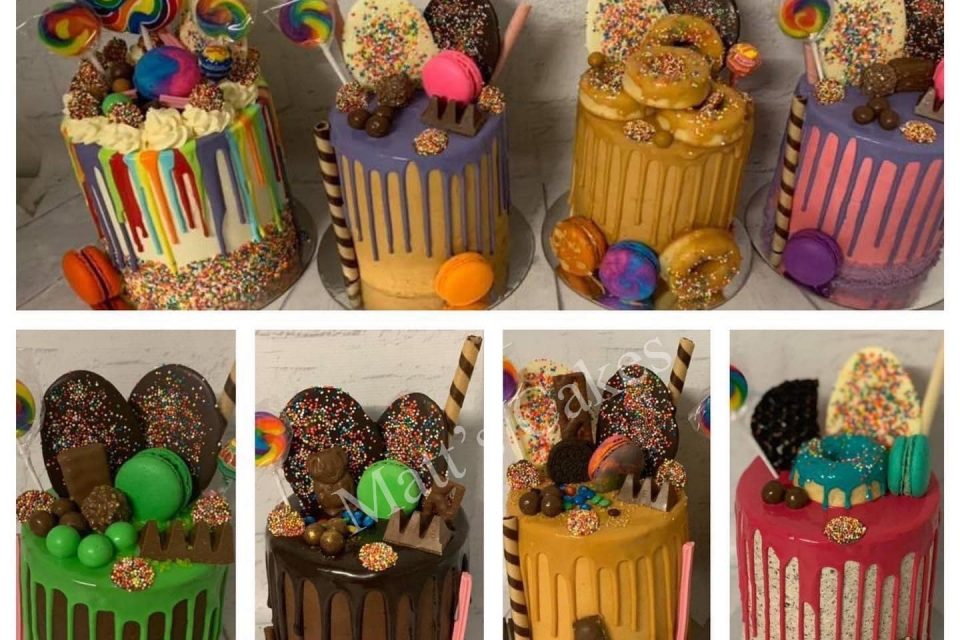 Matt and Kirili began their home kitchen side hustle in 2011.
While Matt looks after the cakes, Kirili does the marketing and orders – but definitely no baking.
"Hell no!" she exclaims.
"He doesn't let me, I'm not allowed in there."
The pair included a separate purpose-built professional kitchen in a room adjoining the family kitchen of their home.
"I don't have a real man shed, I have the kitchen," Matt says with a smile.
"I'm a bit shy so Kirili's the people person and she'll put the cake order slip in front of me and I'll make the cake and bring it to life."
Unable to find an apprenticeship in Wagga in the 90s, Matt completed his trade as a pastry chef in Sydney before returning to a job at Mick's Bakehouse.
He says he had always wanted to have his own cake decorating business but was careful not to compete with his employer.
It was after moving to work as a baker at Coles in Glenfield that he got the chance to follow his passion for pastries.
"Now I'm working part-time at Coles in Glenfield and I do my creative stuff part-time here at home."
He says it was a casual conversation with a coffee van owner that really kicked things off.
"The guy was saying that he wouldn't mind doing a feature day like 'Cake Day' or 'Donut Day' or something," he explains.
"I said, 'I do doughnuts', so we got into it and started doing them from home.
"Now every Friday now is doughnuts."
While he sells around 150 to 200 gourmet doughnuts every Friday, it's cakes that are Matt's real passion and decorating masterpieces for weddings, parties, anything is his creative outlet.
Business is now almost exclusively through Facebook and Matt and Kirili say they are happy to keep catering from home to their social media followers.
"We're doing pre-sales on Wednesday or Thursday so we don't have any waste," says Kirilli.
"People just message in saying – yep, one box or two boxes.
"Then between 9:30 am and 2 pm on Fridays people are just coming in the door, pick up their boxes and go."
While Matt draws inspiration from other successful bakers around the country, he says it's important to give them his own little twist.
"'Working from home, mine tend to be more rustic or homestyle looking but I think I'm making pretty damn good doughnuts!"
As for whether they are the best in the Riverina, you can make up your own mind and visit Matt's Cakes Facebook page.