Katrina Shaw is suspended five metres in the air, upside down and elegantly working her way through a routine on the silks.
Ten-year-old Molly and seven-year-old Bronte watch spellbound from the ground as Katrina winds herself deftly within a pair of brightly coloured lengths of nylon fabric rigged from the high ceiling of the Zana Aerial Dance Academy in Wagga.
The girls gasp as she twists around and drops several metres, rolling down towards the mat where she is pulled up short by the expertly wound silks around her waist and torso.
"Is it fun?" asks Molly once Katrina is back on the floor.
"It is a lot of fun and it's challenging," she replies with a smile.
"Does it hurt?" Molly asks.
"Sometimes it hurts, sometimes you do get bruises and it's very tiring," Katrina explains.
"You have to build up the muscles and the stamina."
Molly pauses, looking up at the lengths of purple fabric.
"I think the hardest part would be having to make it look all floaty!" she says, making Katrina laugh.
Zana Aerial Dance Academy was established in Wagga a decade ago by Katrina's sisters, Heather and Tanya.
"We grew up doing a lot of gymnastics, martial arts and all that sort of stuff, but there wasn't really anywhere we could do something like this," Heather says.
"Wagga has a lot of football and netball and sports, but not a lot of the more creative stuff that's aimed at adults."
The academy is very much a family affair, with brother Eston, a mechanical engineer, also serving as their rigger and Katrina teaching classes too.
"There's not a lot of people in the region that can teach at an advanced level for this stuff so it's really helpful."
Heather says she and Tanya's interest in aerial dance began after pole dancing entered the mainstream fitness scene.
"The pole part of it was still a bit controversial back then, so you had to be quite careful how it was perceived," she says.
"It's really become a sport and now most people seem to understand that difference.
"It can be fun, it can be sensual and we've actually found people do like a little bit of that rebellious feeling."
They soon progressed to other apparatus such as the silks and lyra (aerial hoop), and have recently branched out into more circus skills like fire twirling.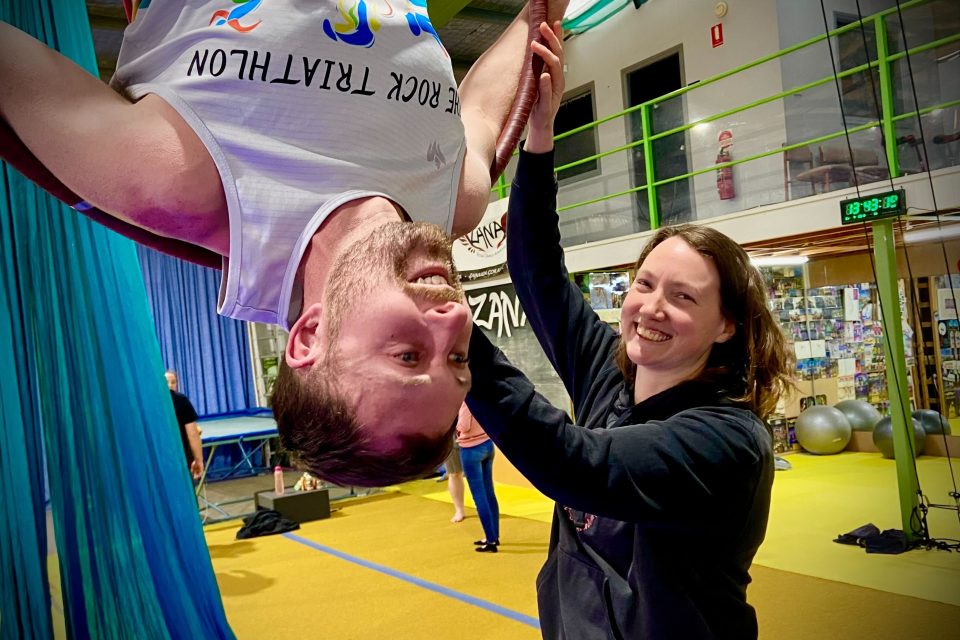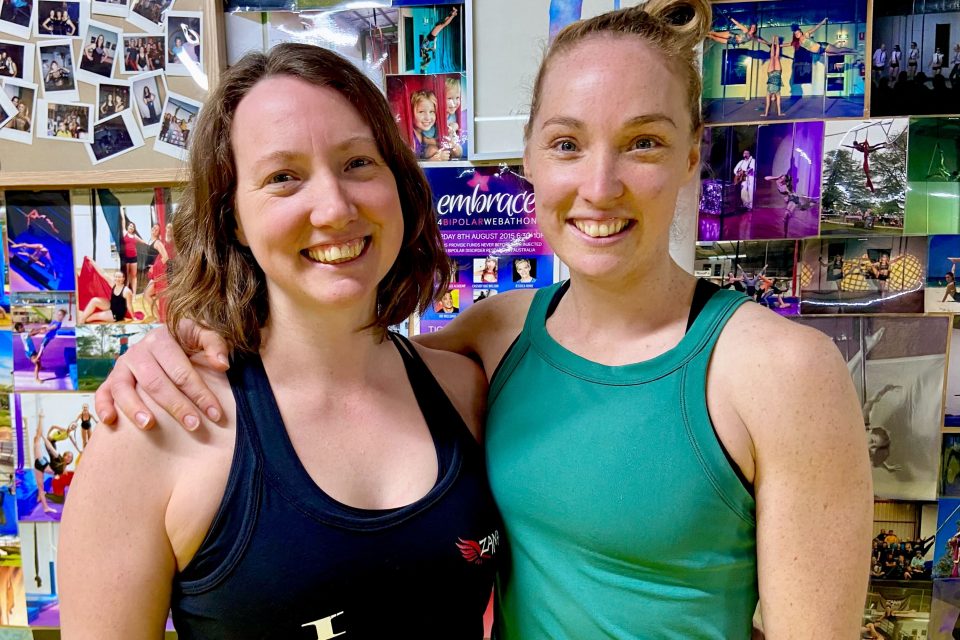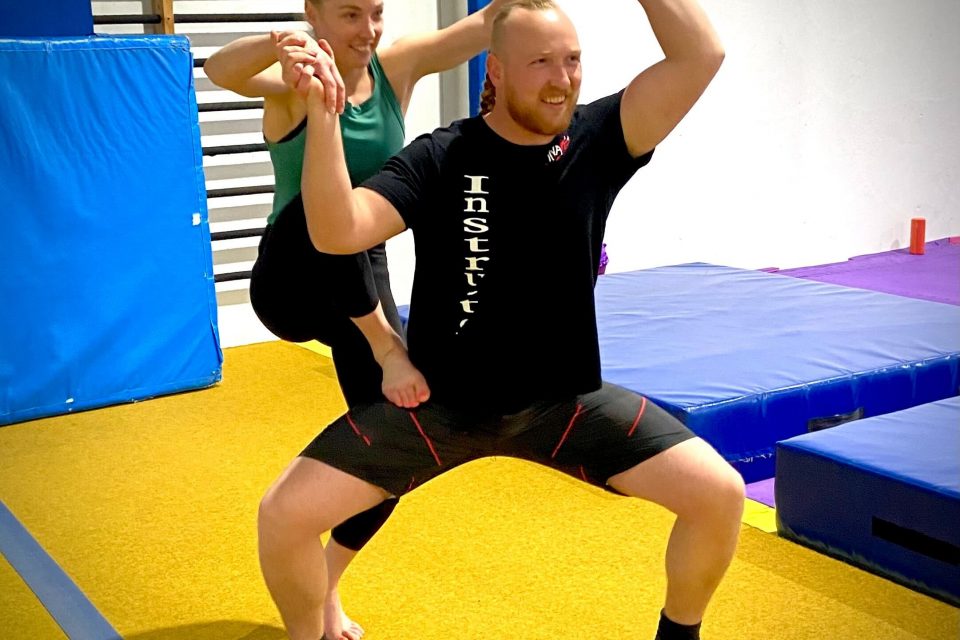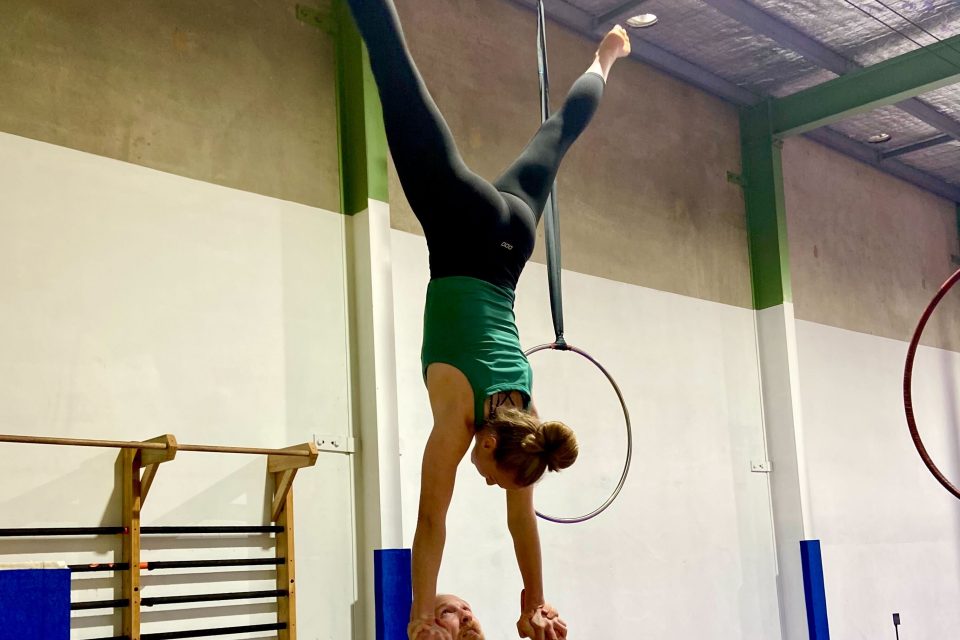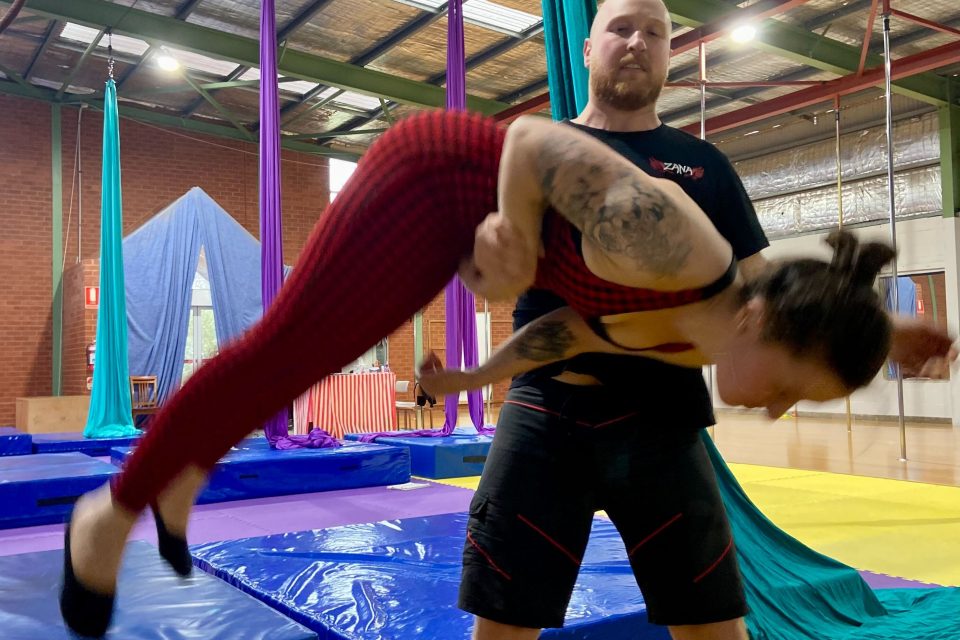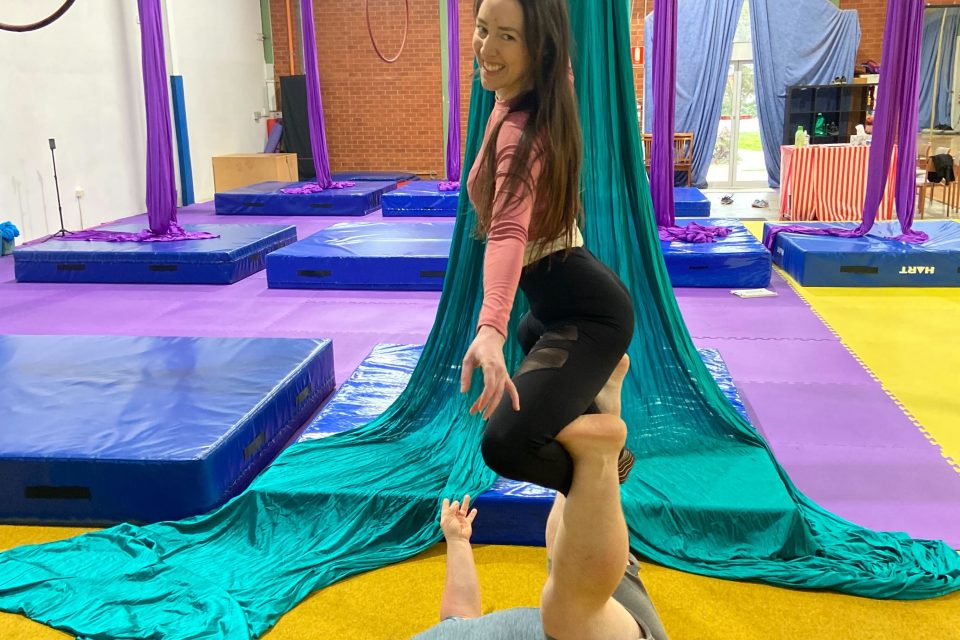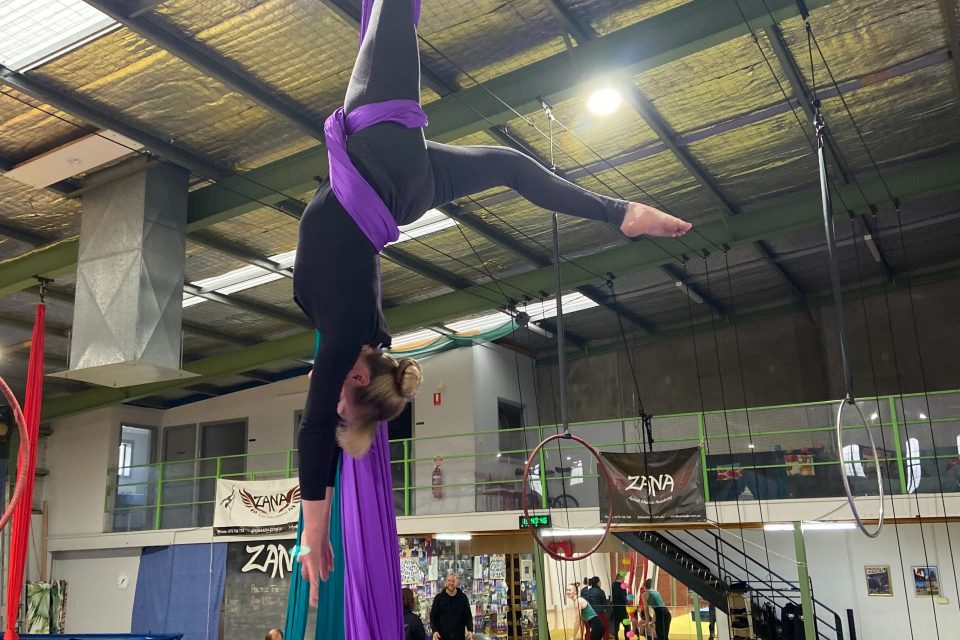 While the academy does run children's aerial dance, circus classes and school holiday activities, Heather says catering to adults is important.
"If you are an adult and you want to do dance but you're a brand new beginner, it can be hard to go to a normal dance studio where the other beginners are children," she says.
"I feel like it's really nice for adults to have a school and a fun community that they can be part of."
Heather says COVID was "brutal", with classes cancelled and business halted almost overnight, but they are steadily getting back in the swing of things.
"Luckily our landlords were really supportive and our students have been awesome," she says.
"When we came back, even with restrictions, we've got a good spacing so it was pretty easy for us to keep that distance and still run a class."
As the world cautiously reopens, Heather says they are looking forward to taking their mobile rig back out on the road and performing again.
"We need to be rebuilding people's confidence in going to festivals and things because a lot are still struggling and we'd love to be performing more events," she says.
They will also be looking to develop more school holiday circus skills programs and continue to grow their adult classes.
While the advanced skills on display can be daunting, Heather says it's all about having fun and going at your own pace.
"We have students with all sorts of different physical abilities and we really believe in changing the moves to suit the person," she explains.
"It's more important that they're enjoying participating and it just makes it a really nice community to be part of."
You can learn more about Zana Aerial Dance Academy on its website.