While crows eating cane toads was once thought to be an old wives' tale, zoologist Stephanie (Steph) Deering is proving it does indeed happen.
But how complex is the process and is it enough to help manage one of Australia's most hated pests?
Cane toads were introduced in the 1930s to control cane beetles that threatened valuable crops in Queensland.
Just under 2500 toads were released, a population that boomed immediately thanks to their prolific breeding ability.
A single female can produce more than 20,000 eggs – populations can quickly resurge in the thousands even if 99 per cent is wiped out.
Steph is currently working towards her PhD with University of Canberra (UC). These damaging amphibians are her bread and butter, alongside a certain species of clever, feathered friend.
"Cane toads are an invasive species that secretes a deadly toxin from glands on each shoulder when threatened," she says.
"The vast majority of Australian animals have no natural defence against this toxin, so most predators like quolls, freshwater crocodiles, native fish and goannas quickly die after eating them. They also kill domestic pets.
"But the Toressian crow flips cane toads on their backs, eating from the underside to avoid the toxin."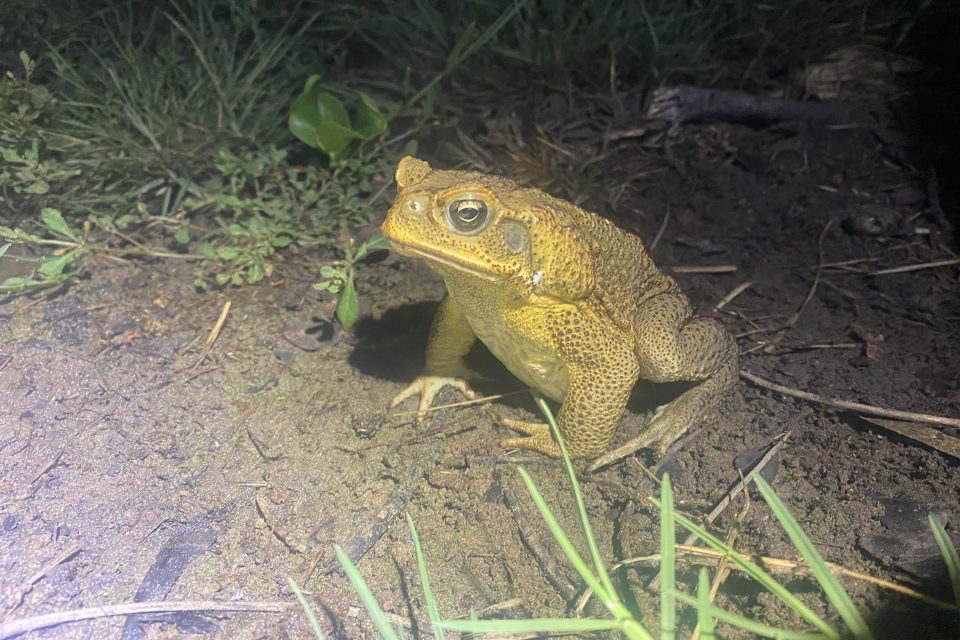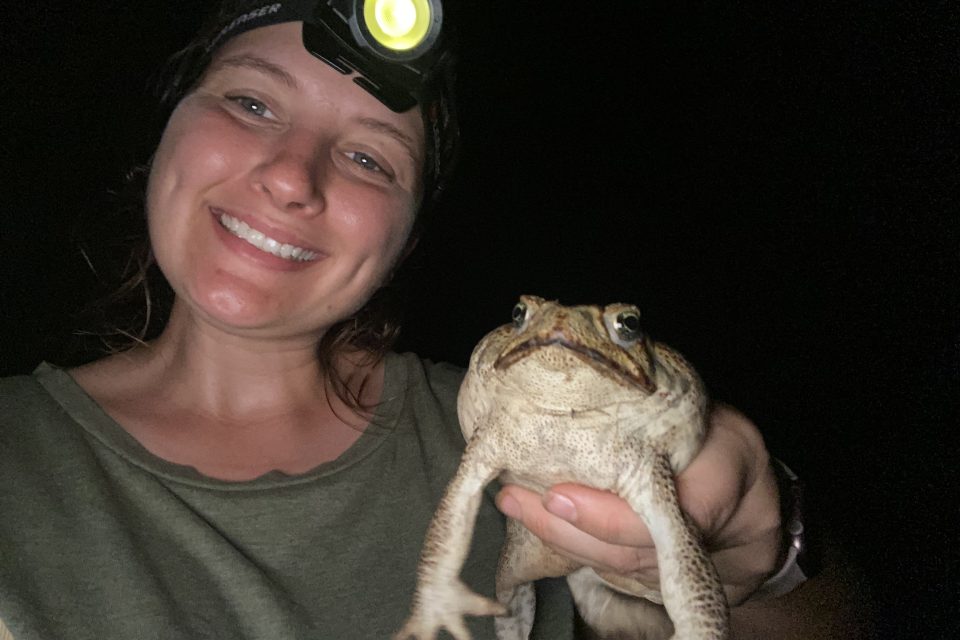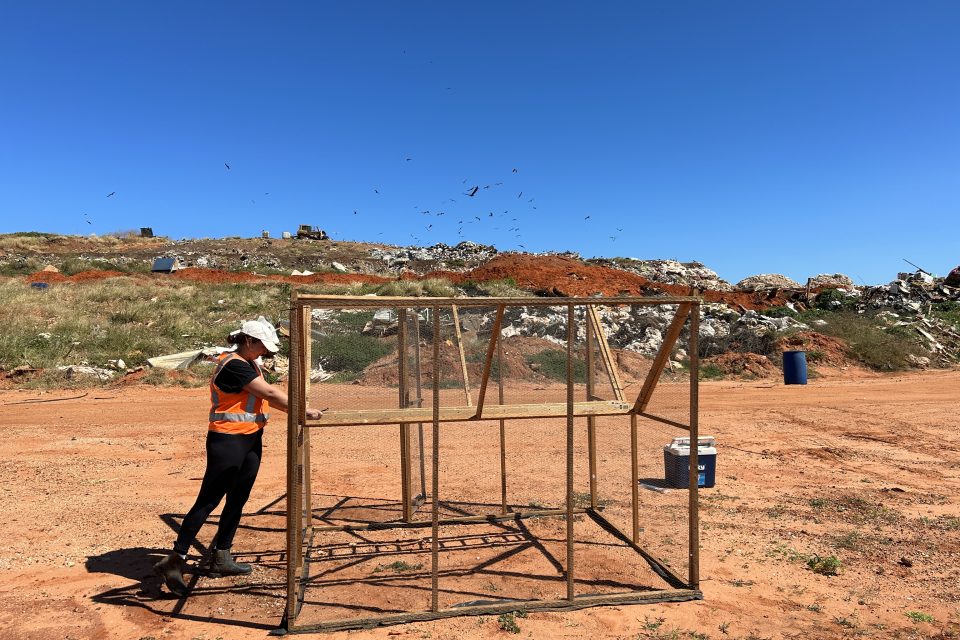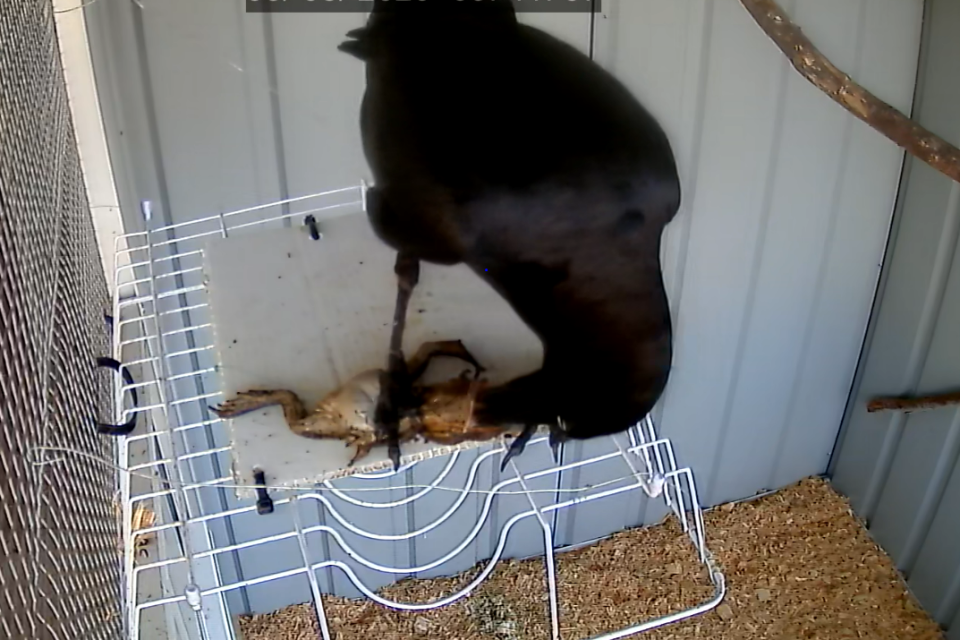 Steph's research in the Kimberly region unearthed the crows' ability to differentiate cane toads from native species and recognise when their toxic glands were removed. Her work is about understanding the whole story behind this behaviour.
"Flipping toads is not a new behaviour for these birds, but no-one really knows where it comes from or how quickly it develops in their individual populations," she says.
"Different groups also approach the flip in different ways – most birds hollow out the belly, but others will approach from the mouth.
"It suggests incredible complexity and brings up more questions about how they learn the behaviour itself. I will be exploring these questions further throughout my PhD."
Under the supervision of biologist, conservationist and UC research fellow, Dr Simon Clulow, Steph monitors crows interacting with cane toads as invasive populations continue to spread.
"At the moment our focus is ahead of where the cane toads are, particularly in Broome, Western Australia," she says.
"It's possible that some crows die before they learn this behaviour. We're attempting to pre-expose them before the toads arrive, so they can teach each other how to eat them safely.
"Not only could they provide an abundant food source for these native birds, it means one less toad for other predators to encounter and die from consuming. It's not a way of eliminating all cane toads, but any pressure we can take off our wildlife is a step in the right direction."
Steph's story can be followed on Twitter: @StephDeering95
Original Article published by Morgan Kenyon on Riotact.