Centenarian and former Sydney Morning Herald cartoonist Alan McClure continues his lifelong passion for the pencil.
"Even at 100 and two weeks, I can still draw the same now as I did when I was young," says Alan, who believes that his creative outlet has been instrumental in his longevity.
"You don't retire when you have a vocation."
Alan illustrated his first book 84 years ago for the headmaster of Brisbane Boys' College when he was a 16-year-old student.
"I have always been able to draw. I don't know why, and there's no history in my family.
"I've always had a flair for drawing people and turning inanimate objects into people."
The cartoonist says that when he draws, he finds himself completely absorbed in his work and that his "mind just shuts off from everything else".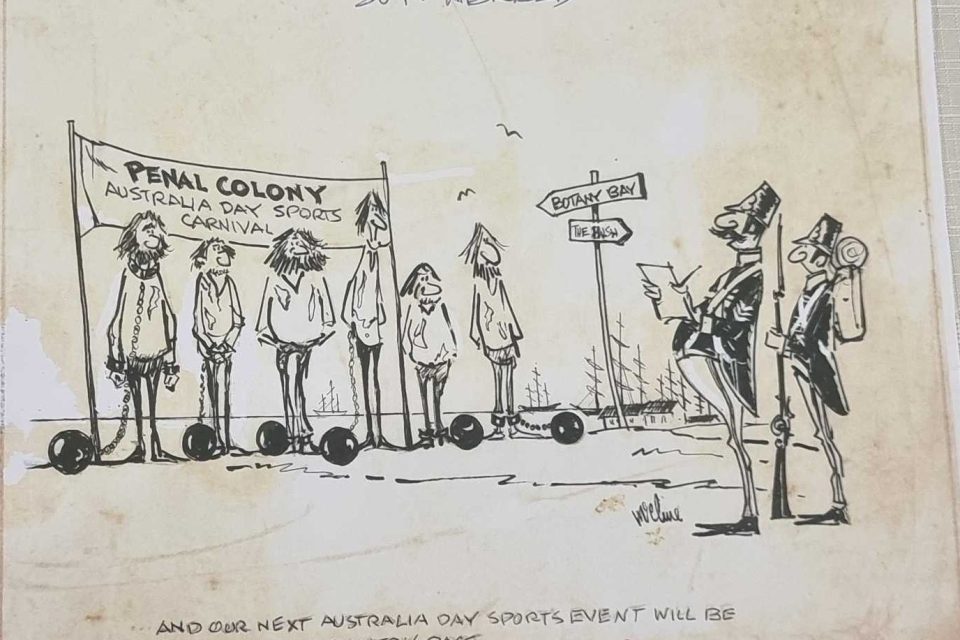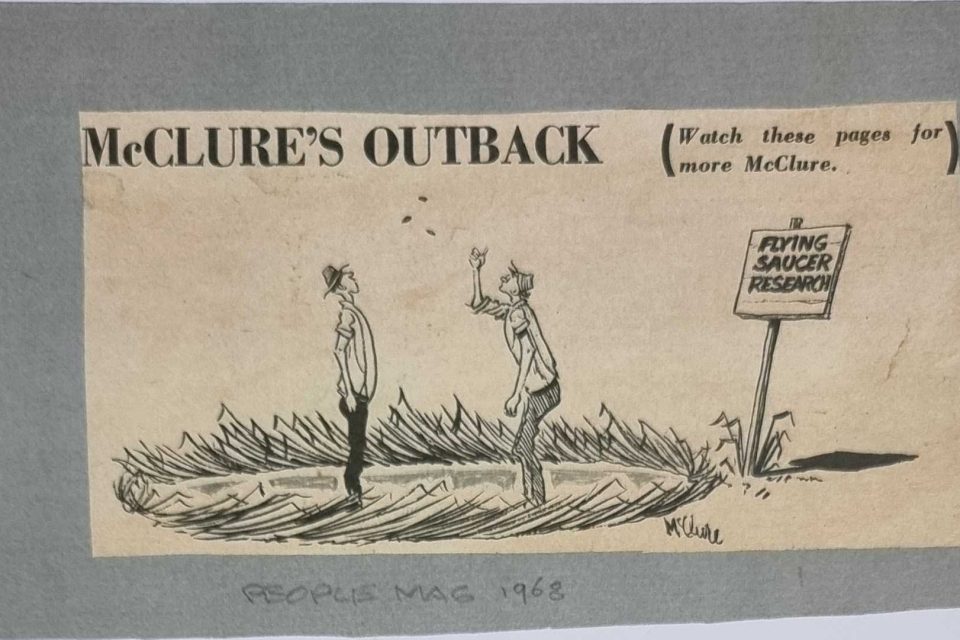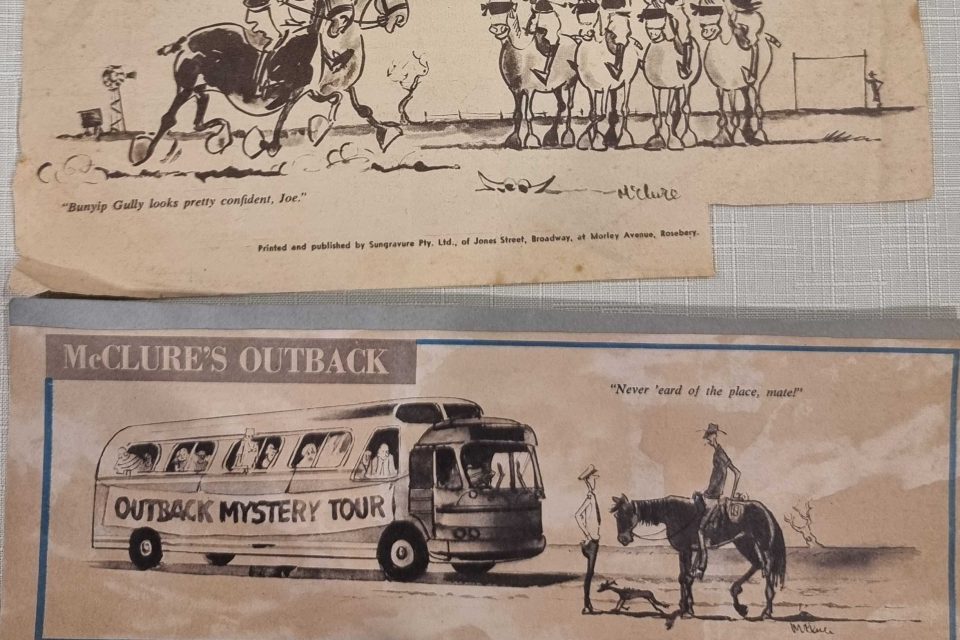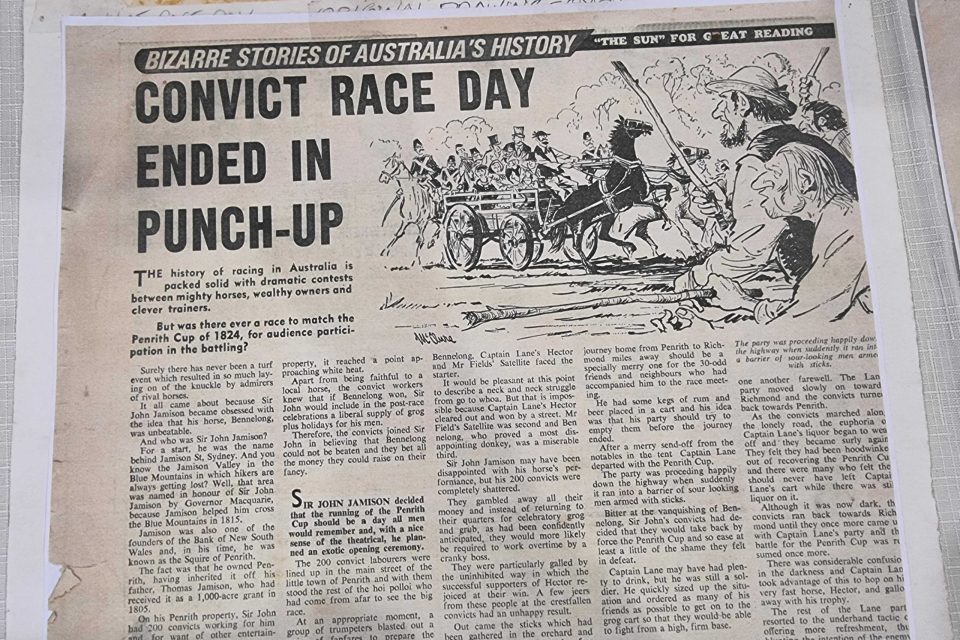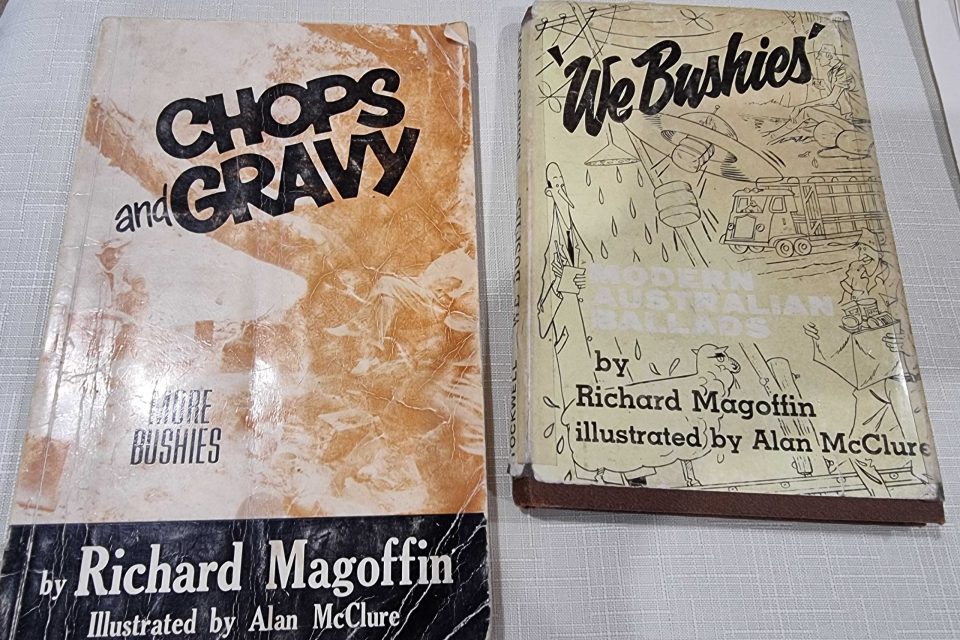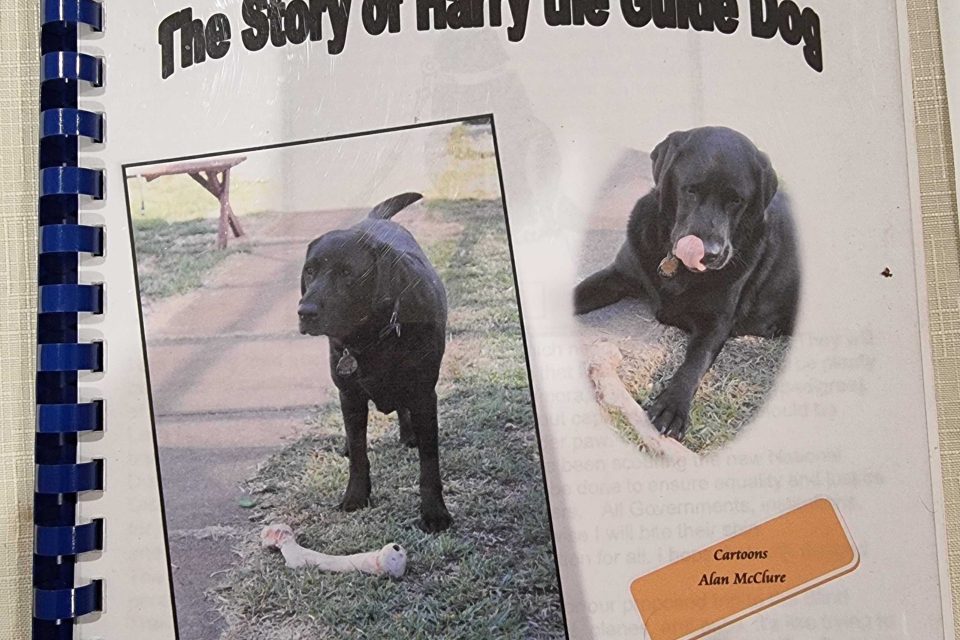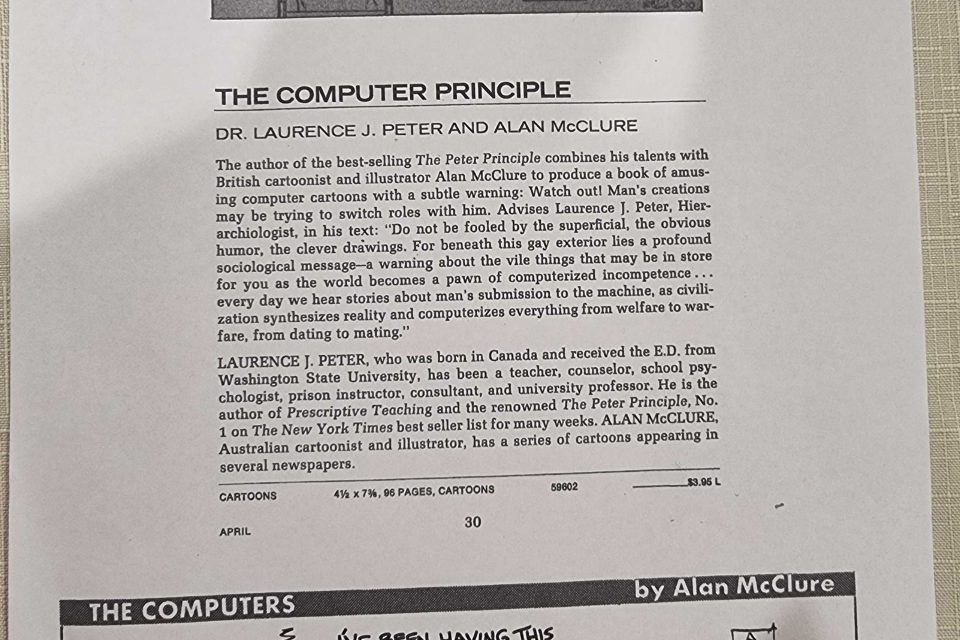 "You just do the thing, and I've got a feeling that helps from a health point of view because you're just yourself, and what you do is create."
Taking Region on a tour of his home studio in his garage, the former Bald Archy winner says his wife won't allow him to sell some of his paintings.
"I regard that as probably the best watercolour I've ever done," he says, describing a painting of an old woolshed on a hill in Cootamundra.
"We put that on the invitation for my 100th birthday."
Born in Stanthorpe in Queensland, Alan joined the army as an 18-year-old and five years later, he paid 50 pounds to board a ship to England to see his elderly relatives.
He spent eight years in England, where he met and married his wife, Cherry.
"They had big dance halls in England at the time … and I saw this young woman one night," Alan remembers.
"She looked pretty good from the back … she was even better from the front, and we had a dance … we knew each other for about four or five months before I asked her to marry me, and she said, 'Yes'."
Alan began his art career in London, illustrating children's books before returning to Australia in 1950.
After a stint in Brisbane as a commercial artist, the father-of-three landed a job as a cartoonist for The Sydney Morning Herald.
"I worked with all the top cartoonists and illustrators in Sydney, and I've still got copies of almost every work I have done," he said.
After years in Sydney, Alan said it was an unplanned trip to the bush that inspired them to leave the city lights behind and head for the Riverina.
He was at the beach with his two daughters when he says "a couple of strapping young blokes" invited the girls to join them on a trip "to the farm in Harden".
"We'd never heard of Harden. When you live in the city, you don't know these small towns," says Alan, explaining that the girls had no qualms about embracing country life.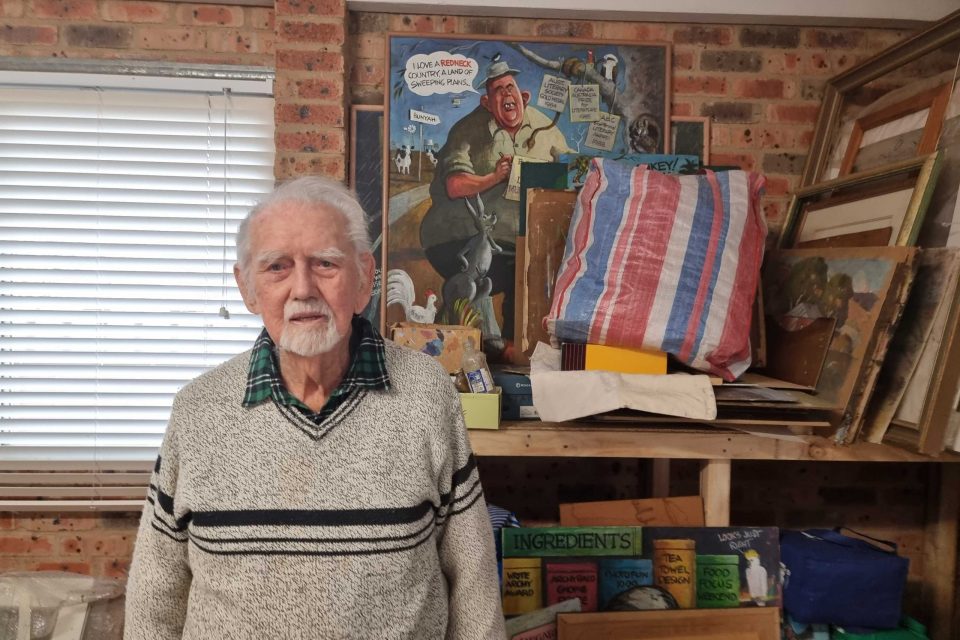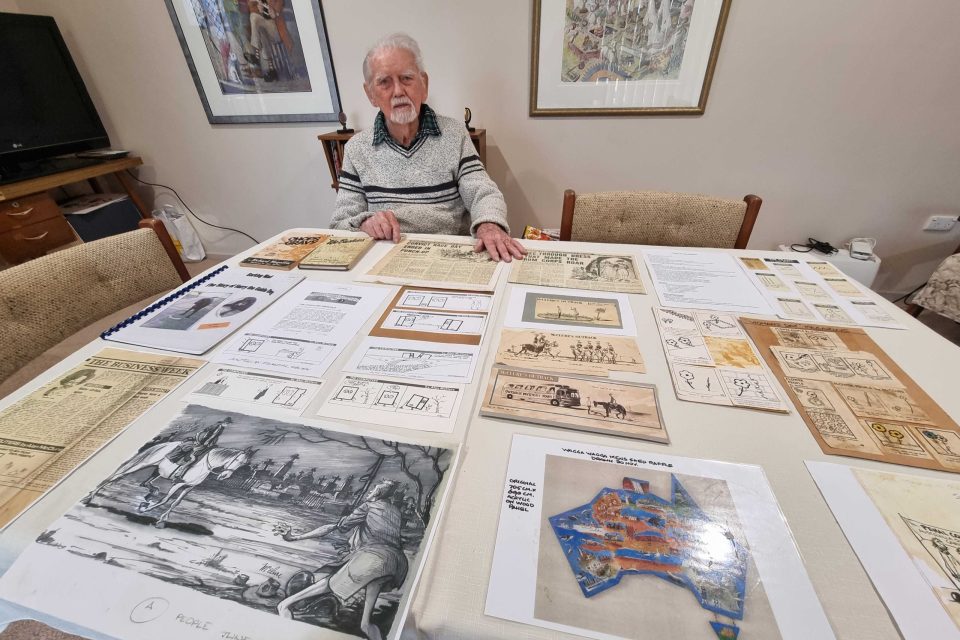 "They went to Harden, and we came down to pick them up, and they were covered in blood from whatever they were doing with the sheep!"
Despite the bloody surprise, the family fell in love with the area and decided to leave Sydney and live in the country.
"Luckily, I approached the editor of the Cootamundra Herald, called Barry Clarke, and showed him the work I had done.
"He said, 'Yes, we'll do a cartoon!'"
Alan continued at the Cootamundra Herald as a cartoonist and illustrator for 38 years and later taught art at TAFE.
Alan and Cherry have been married for more than 70 years and moved to Wagga six years ago to have better access to medical facilities and be closer to their daughters, while his son and his family live in Sydney.
Along with their two daughters, they have seven grandchildren, eight great-granddaughters and one great-great-grandson.
Alan celebrated his 100th birthday with his family and friends on 23 August.